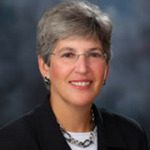 By guest blogger, Attorney Karen J. Levitt, of
Levitt Law Group
Do I need or want a Prenuptial or Postnuptial Agreement?
You may need or want a Prenuptial Agreement (also called an antenuptial or premarital agreement) if your goal is to preserve assets. You may have accumulated substantial assets prior to your marriage, own or be part of a family business, or have or anticipate inherited assets, that you want to keep and not divide in the case of legal separation, divorce, or death. You may also want to address spousal support in these circumstances. You may be entering into a second marriage, where you want to ensure your children and/or families from your first marriage are taken care of in case of a legal separation, divorce or death during your second marriage. If you are already married and your marriage is having difficulties, and you want to protect assets or other interests but still work on your marriage, a Postnuptial Agreement (also called post-marital agreement) might be considered to establish rights should you at some later date decide to separate or divorce. A Postnuptial Agreement will also have implications for estate planning. It can be difficult to think about these traumatic events before embarking on what is supposed to be one of the happiest times of your life – marriage. It can also be difficult to think about legal separation, divorce or death during marriage when the marriage is having difficulties, because many people want to work on their marriage even when they are having marital problems. Prenuptial Agreements and Postnuptial Agreements can actually provide peace of mind for both parties and remove from the marriage conflicts that may arise in the future around money, children, or extended family. Sometimes the intent of these agreements is as simple as being sure that the motive for marriage is not financial, to remove what might be creating conflict between parties during a marriage, or children wanting a parent protected and not taken advantage of by a potential new spouse.
Does Massachusetts Law allow for Prenuptial or Postnuptial Agreements?
Yes! Massachusetts General Laws, chapter 208 section 25 is the law that allows for Prenuptial Agreements: [pullquote align="normal"]At any time before marriage, the parties may make a written contract providing that, after the marriage is solemnized, the whole or any designated part of the real or personal property or any right of action, of which either party may be seized or possessed at the time of the marriage, shall remain or become the property of the husband or wife, according to the terms of the contract. Such contract may limit to the husband or wife an estate in fee or for life in the whole or any part of the property, and may designate any other lawful limitations. All such limitations shall take effect at the time of the marriage in like manner as if they had been contained in a deed conveying the property limited." [/pullquote] However, in order to be enforceable, Prenuptial Agreements require more than just the writing described above. Some of the requirements for a Prenuptial Agreement to be enforceable in Massachusetts are that, prior to execution, a party must have had an opportunity to obtain separate legal counsel; there must be no fraud or coercion; both parties need to make full disclosure of their financial circumstances; there needs to be a reasonable period of time for the parties to review and understand not just the agreement and its effect, but the rights of each party if there were no agreement; each party must knowingly and explicitly agree in writing to waive whatever marital rights they might be waiving as part of the Prenuptial Agreement in the event of a legal separation, divorce or death; and the terms of the agreement must be fair and reasonable at the time of execution. Massachusetts adds another layer of enforceability, however, which is that not only must a Prenuptial Agreement be fair and reasonable at the time of signing, but also be fair and reasonable at the time it is to be enforced. Although there is no express legislative approval for Postnuptial Agreements, the Courts have found that such agreements can be enforced and are not against public policy [see Ansin v. Craven-Ansin, 457 Mass. 283 (2010)]. Postnuptial Agreements are subject to similar standards as Prenuptial Agreements and require more than just the written agreement. While most Prenuptial and Postnuptial Agreements are upheld by Courts, none are ironclad as they can be challenged if not done properly, or if circumstances change so dramatically that the Agreement is not fair and reasonable at the time of enforcement.
What should I be thinking about if I want a Prenuptial or Postnuptial Agreement, and where does my estate planner fit in?
When thinking about or negotiating a Prenuptial or Postnuptial Agreement, estate planning considerations are critical. Marriage and divorce can have a significant impact on existing estate plans, and usually require that new estate plans be created. If you didn't have an estate plan to begin with, you should once you get married, so you should consult with an estate planner regardless. You want to be sure that your estate plan and any Prenuptial or Postnuptial Agreements work together and are not in conflict. If there are discrepancies between the Pre- or Postnuptial Agreement and the estate planning documents, litigation could result. Estate planning is also important to ensure that terms of your Prenuptial or Postnuptial Agreement is enforceable upon death, assuming the agreement applies upon death. Note that not all Prenuptial or Postnuptial Agreements specify what is to happen upon death; sometimes they just relate to legal separation or divorce, but frequently they apply even in death. There can be issues with enforceability where, for instance, property is owned in another state, which could make the terms of your estate plan critical to ensuring that your wishes are met no matter where you own property or where you might move. There may also be estate and gift tax considerations when doing Prenuptial or Postnuptial Agreements. Prenuptial Agreements and Postnuptial Agreements are often drafted by family law attorneys, but not all family law attorneys are estate planners. Your family law attorney will usually work hand in hand with your estate planner. When considering a Prenuptial or Postnuptial Agreement, also think about the different ways you can approach such agreements. There is the traditional process of one attorney drafting the agreement, and sending to the other attorney for review, where the agreement goes largely between the attorneys. There are also other processes where the parties themselves have more participation, such as Collaborative Law or Mediation. Your estate planner will be part of whatever process you choose. So, before you marry, talk with your soon to be spouse about the issue of a Prenuptial Agreement, or if your marriage is in trouble think about a Postnuptial Agreement while you try to repair your marriage. In addition to consulting with an attorney, make sure you also talk with your estate planner. Understanding rights and responsibilities, and having the right professionals to help you, can make the process easier, more effective, and hopefully result in a happier marriage too!
Karen J. Levitt is the principal of the Levitt Law Group, a small client centered law firm in Chelmsford, MA that concentrates in family law. An attorney with over 30 years' experience, Karen applies a settlement focused approach to divorce, probate, and other family law conflicts. Karen is a seasoned collaborative law attorney, mediator, and litigator. She also acts as a guardian ad litem and parenting coordinator.