If you or a family member are one of the millions of Americans facing a diagnosis of some type of dementia, it is critical that you have the essential estate planning documents in place that will protect you and your loved ones.  And the earlier that planning is done once a diagnosis has been made, the better protected you will be against the financial and emotional burdens of mental incapacity.
The essential documents you need include:
Advance Medical Directive – this legal document enables you to name someone who can make health care decisions for you in case you become unable to make them for yourself.  Without an advance medical directive, your family will have to endure the hardship of a court proceeding to establish a guardian for you.
Living Will — a living will allows you to specify the types of treatment you do – or do not – want in case of a terminal illness or a persistent vegetative state.
Financial Power of Attorney – this legal document allows you to appoint someone to manage your finances in case of incapacity.
Living Trust — establishing a revocable living trust allows you to appoint a successor trustee to act in case of incapacity.
These documents must comply with state law as well as with the Health Insurance Portability and Accountability Act of 1996 (HIPAA).  It is crucial for you to enlist the help of a Personal Family Lawyer® to create these documents while you or a loved one is still mentally competent.
To your family's health, wealth and happiness!
David Feakes
P.S.  Want to get started on the most important planning you'll ever do for your family?  Give our office a call at (978) 263-6900 to get started.  You'll be so glad you did.
David Feakes is the owner of The Parents Estate Planning Law Firm, PC – a law firm for families in the Acton, Massachusetts area. David helps parents protect the people they love the most.  If you would like to receive David's exclusive, free report, "Six Major Mistakes To Avoid When Choosing An Estate Planning Attorney,"  you can get it right here.
The following two tabs change content below.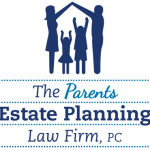 The Parents Estate Planning Law Firm, PC
At The Parents Estate Planning Law Firm, we answer your questions at your convenience; we stay in frequent communication; and we meet to discuss changes in life circumstances and in the law to ensure that your assets are protected.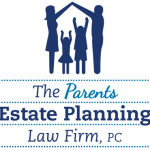 Latest posts by The Parents Estate Planning Law Firm, PC (see all)