A Creative Business Lawyer will always advise you to create a will if you own anything – but it is especially important to make a will if you own a business.
If you are the sole owner of a business and do not name a new owner in your will, once you are gone, the state can make that decision for you.  If you are married with children, then the business will likely go to them.  If you are single with no children, your business would likely go to your siblings or surviving parents.
Savvy business owners will likely have already met with their Creative Business Lawyer to work out a business succession plan.  If family members are already involved in the business, you may have considered selling shares in the business to a defective trust to benefit children and grandchildren.
Making a will also enables you to designate an executor to carry out your wishes for both your personal and business assets.  In addition, you can use a will to name a trustee to manage the business assets for minor children, until they become of age and can take over the reins.
The following two tabs change content below.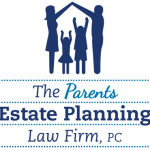 The Parents Estate Planning Law Firm, PC
At The Parents Estate Planning Law Firm, we answer your questions at your convenience; we stay in frequent communication; and we meet to discuss changes in life circumstances and in the law to ensure that your assets are protected.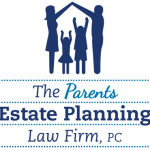 Latest posts by The Parents Estate Planning Law Firm, PC (see all)