We miss you! 
It's been five months since we moved to our new location at 31 Nagog Park.  We moved just two weeks before COVID-19 forced businesses in Massachusetts to close. While we've been continuing to meet and help your families virtually, it just isn't the same!
After Labor Day, on Tuesday, September 8, we expect to be opening our doors to those of you who would like to meet with us in person.  Of course, we are doing everything we can to keep you and our team safe, so I invite you to look at our COVID 19 Reopening Plan for all the details. We welcome your questions or concerns, as well!
For those who still prefer to meet virtually, we are happy to accommodate you!  And of course, in the event changes occur in Massachusetts, we will keep you informed of our plans.
Take a look at some pictures of our new office, below. We are so excited to welcome you in person!





The following two tabs change content below.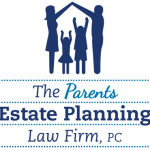 The Parents Estate Planning Law Firm, PC
At The Parents Estate Planning Law Firm, we answer your questions at your convenience; we stay in frequent communication; and we meet to discuss changes in life circumstances and in the law to ensure that your assets are protected.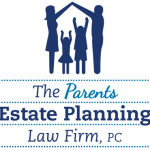 Latest posts by The Parents Estate Planning Law Firm, PC (see all)