A logistical speed bump is going to delay the number of insurance plan options for small businesses under Obamacare for at least a year, according to a Wall Street Journal report.
The U.S. Department of Health and Human Services (HHS) is now proposing that small businesses have only one insurance plan option to offer employees starting in 2014 instead of the multiple options that were part of the original plan – a plan designed to reduce costs because multiple options would have created competition among insurers and attracted more participants, leading to lower premiums.
Apparently the government underestimated the time – and technology – it would take to implement the 33 state exchanges and is now proposing 2014 as a transitional year before a full range of plans is offered to the marketplace, saying the government and insurers need "additional time to prepare for an employee choice model."
HHS noted that the 17 states running their own exchanges could choose to delay the implementation of a full menu of insurance plans into 2015 as well. A few state exchanges, including California and Connecticut, said they would offer employee choice options beginning next year.
Under the Affordable Care Act of 2010, businesses with 100 or fewer employees will be able to offer employee insurance coverage via the exchanges. States can limit participation to companies with 50 or fewer employees in 2014 and 2015. Businesses with fewer than 25 employees are eligible for tax credits for up to 24 months of coverage purchased via an exchange. Companies with more than 100 employees will be eligible to participate in exchanges beginning in 2017.
The following two tabs change content below.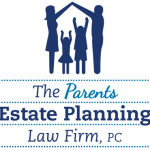 The Parents Estate Planning Law Firm, PC
At The Parents Estate Planning Law Firm, we answer your questions at your convenience; we stay in frequent communication; and we meet to discuss changes in life circumstances and in the law to ensure that your assets are protected.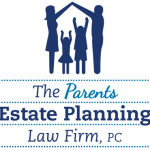 Latest posts by The Parents Estate Planning Law Firm, PC (see all)