January is a great time to take a look at how your small business spends money.
And as long as you're looking at how you spend it, you might as well look at how to preserve some.
Those small saving steps can add up to serious cash over the course of the next twelve months.
Here are some tips on how your small business can easily save substantial money over the coming year:
1.      Negotiate
In case you hadn't noticed, the days of feeling a sense of pride in paying more for anything are gone.  The price for virtually everything your small business uses is negotiable.  So negotiate.  Try to get the best price possible on goods and services you need to operate.  Sometimes, all you have to do is ask to get a price break.  Offer to pay early in exchange for a discount.  You'll not only save money but you'll build a healthy credit history, too.
2.      Take a Look at Subscriptions or Fees You Pay Every Month
Look at all your monthly expenses.  Even the smallest fee that you pay every single month can add up over the course of a year.  If you subscribe to a service or periodical and it automatically goes on your business credit card, make sure you're still using it.  If not, cancel it.  If it's something you plan to use over the course of the year, contact them and ask if you can get a discount for an annual membership.  Take a look at those credit card statements and make sure that you're actually using everything you're being billed for.
3.      Think About Your Taxes Now
January is not too early to think about your taxes.  Call your accountant now and talk about solid tax strategies for 2011.  New legislation has made some changes to how small businesses will be paying their taxes so make sure you're taking advantage of any and all breaks you may be entitled to.
4.      Plan Your Expenses
You probably already have a few big purchases in mind for your business. Put all your planned purchases into a spreadsheet now, including when you plan to buy them and how much you intend to spend.  Just the act of putting it all in black and white can help you get a handle on your cash flow for the coming year.  And it will help you shop around and make sure you're getting the best deal possible before you spend the money.
5.       Set the Stage for Saving
Your employees will follow your lead.  Sit down with them now and remind them of the tight budget you're working with and make sure they know you'll be watching expenditures.  Put the focus on informed frugality.  There's no harm in asking for discounts when you're making even the most routine purchases. Encourage your staff to think about the bottom line.  It will not only help your business, in the long run it will help them, too.
Now is a great time to get professional help in reviewing the financial health of your business and making adjustments where they need to be made.
The following two tabs change content below.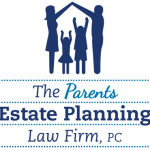 The Parents Estate Planning Law Firm, PC
At The Parents Estate Planning Law Firm, we answer your questions at your convenience; we stay in frequent communication; and we meet to discuss changes in life circumstances and in the law to ensure that your assets are protected.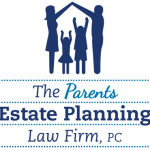 Latest posts by The Parents Estate Planning Law Firm, PC (see all)