Life insurance is one of those things that, like estate planning, is capable of giving you an incredible sense of peace.  It's one of those things that will help you sleep at night, because you'll know that your family is going to be cared for, even if something happens to you.
The problem is that not all life insurance is created equal.  Of course there is institutional risk (e.g. will the company be around and able to pay the claim when I die), but that's not our main concern.  The main concern is the type of insurance you buy.  See, insurance agents have a vested interest in making sure they sell a certain type of policy, while you're better off buying a different type of policy.  You need to make sure that you buy what you need and that you're not sold on something you don't.
Whole Life Policies
A whole life policy is one that will certainly outlive you and provide benefits for your beneficiaries, because it is designed to be both life insurance and an investment vehicle that exists until the day you die.  But whole life insurance has a few problems:
Because of the investment component (and the commissions paid to the insurance agent), it's very expensive.
Growth rates of your premiums are just guesses.  Don't fall into the trap of believing they are guaranteed.
People buying whole life are often underinsured, because the policies are more expensive and, as a result, the appropriate amount of death benefit coverage just isn't affordable.
While at first glance whole life insurance appears to have the benefit of generating tax-free cash from investment activity, upon closer inspection you'll find that any type of early termination of the policy (even ten years after it's created) will likely leave you with no cash value.  The "cash value benefit" is more of a selling point than anything else.  Besides, in today's world of 401(k)s, IRAs, and other tax deferred or exempt vehicles, there's really no point to paying extra for whole life.
There was a day and time when whole life insurance made sense.  For the vast majority of people today, however, it just isn't the best option.
Term Insurance
Term insurance is exactly what it sounds like: An insurance policy that insures your life for a specified term of years, after which it expires and will not provide your beneficiaries with any death benefit.  This option makes the most sense for the highest number of people, because most of us can plan for the day when our dependents will be "on their own" or for the day when retirement funds will kick in.
Equally as important, term life insurance is dirt cheap compared to whole life policies.  Term insurance will also allow you to keep your investing separate from your life policy, which means you have more control over where and how your money is invested.
One of Those Things
Many people are very opinionated about life insurance (especially life insurance agents!).  Our goal was just to provide you with some basic ideas to get the ball rolling.  You should still do your research and come to the decision that best fits your needs.
To your family's health, wealth and happiness!
David Feakes
P.S.  Want to get started on the most important planning you'll ever do for your family?  Give our office a call at (978) 263-6900 to get started.  You'll be so glad you did.
David Feakes is the owner of The Parents Estate Planning Law Firm, PC – a law firm for families in the Acton, Massachusetts area.  David helps parents protect the people they love the most.  If you would like to receive David's exclusive, free report, "Six Major Mistakes To Avoid When Choosing An Estate Planning Attorney,"  you can get it right here.
The following two tabs change content below.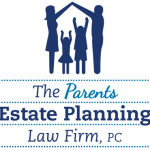 The Parents Estate Planning Law Firm, PC
At The Parents Estate Planning Law Firm, we answer your questions at your convenience; we stay in frequent communication; and we meet to discuss changes in life circumstances and in the law to ensure that your assets are protected.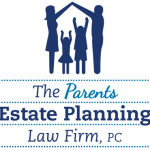 Latest posts by The Parents Estate Planning Law Firm, PC (see all)