Maria Shriver knows the devastation of Alzheimer's disease firsthand.  Her beloved father Sargent Shriver, founder of the Peace Corps and one-time candidate for Vice President of the United States, died of the disease in 2011 after being diagnosed in 2003.
Often called "the long goodbye," Alzheimer's disease affects more than five million Americans and its prevalence will continue to grow with the aging population.  Shriver recently reported for NBC.com on the five things Alzheimer's or dementia victims should do once a diagnosis has been confirmed:
1.  Execute powers of attorney and advance medical directives.  These allow for the designation of a trusted person or persons to make financial and medical decisions before cognitive impairments worsen.
2.  Create a will.  If you do not have a will that designates how your assets will be distributed upon your death, you need to create one.  If one exists, check it over for any necessary updates to beneficiaries or the addition of any assets acquired after the original will was made.
3.  Create an estate plan.  Asset preservation is usually critical for those diagnosed with Alzheimer's or other forms of dementia.  An estate planning attorney can help preserve assets for future long-term care.
4.  Communicate.  Once diagnosed, you should have a conversation with your family about your decisions for your care.  Let them know where important documents are stored.  As part of your legacy planning, we can help you capture and pass on your own story and wishes for your loved ones through a special recording we provide for each of our clients.
5.  Do it sooner rather than later.  Alzheimer's and other dementia diseases are progressive illnesses, so prompt action is necessary to put these protections in place for you and your loved ones.
More information and inspiration on dealing with Alzheimer's and other dementia diseases can be found at MariaShriver.com.
As a Personal Family Lawyer®, I can further advise you on all your options and make things as easy as possible for your family during a Family Wealth Planning Session.  If you would like to have a talk about estate planning for your family, call our office today to schedule a time for us to sit down and talk.
To your family's health, wealth and happiness!
David Feakes
P.S.  Want to get started on the most important planning you'll ever do for your family?  Give our office a call at (978) 263-6900 to get started.  You'll be so glad you did.
David Feakes is the owner of The Parents Estate Planning Law Firm, PC – a law firm for families in the Acton, Massachusetts area. David helps parents protect the people they love the most.  If you would like to receive David's exclusive, free report, "Six Major Mistakes To Avoid When Choosing An Estate Planning Attorney,"  you can get it right here.
The following two tabs change content below.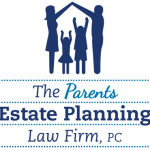 The Parents Estate Planning Law Firm, PC
At The Parents Estate Planning Law Firm, we answer your questions at your convenience; we stay in frequent communication; and we meet to discuss changes in life circumstances and in the law to ensure that your assets are protected.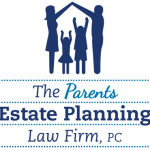 Latest posts by The Parents Estate Planning Law Firm, PC (see all)