If you're a detailed-driven, super friendly adult who loves working with people, take a closer look! This Middlesex County estate planning law firm is ready to hire a Legal Assistant to work in our Acton, MA office.
[divider style='full']
Legal Assistant/Funding Coordinator
Qualifications:
High-end legal assistant/paralegal.
Experience communicating with people in a professional, yet warm and inviting – even loving tone – is key.
Quick learning, self-motivated, and doesn't need a lot of hand-holding. Ability and interest in creating checklists and work processes the first time so the next time something needs to be done, it is already documented.
Experienced in technology – we use several platforms, including Microsoft Office Professional, Dropbox, Visio, Adobe Acrobat, and Clio.
** Exceptional candidates will have an impressive ability to establish connections with our clients (and potential clients), find out where they need support and let them know you are there for them, and do whatever it takes to provide the service they are requesting. **
Responsibilities:
Always Make all Prospects and Clients Feel Welcome!
This is #1 – we'll provide you with the tools, training and team to support you, but we can't train for this, so if you don't have it, this is not a fit.
Handle Client Communications.
This could be as easy as setting up appointments or could involve answering questions.
This position includes connecting with clients, inputting their information into our database, following up with them by email and phone to share and collect documents and information, and confirm meetings.
Make sure clients feel important and loved. Clients may feel anxiety and fear around working with a lawyer and the subject matter.
One of our guiding principles is to help them relax – if you can do this, you will be with us for a long time!
Nurture the Workflow.
Ensure attorneys are prepared for the week ahead, know who they are meeting with, and make sure they have everything they need.
Take responsibility for shepherding a new client's matter through our internal processes – from intake to signing meeting to final meeting.
Prepare planning and funding documents using Microsoft Word, Excel, Visio, and Adobe Acrobat. Analyze and review client's assets and properly fund them to their Trust by creating necessary financial institution forms and document packages for clients
Communicate with our outside contractors to ensure that planning deadlines are met.
Make calls to clients to be sure they are confirmed and have everything in that needs to be in the office prior to signing meetings.
Maintain Database.
Adding, deleting, and updating client information.
Reports.
Creating and updating reports for weekly, monthly and quarterly staff meetings.
Non-Routine Requests.
Returning calls from unknown callers.
Working with other team members to complete projects that touch your role.
Maintain Documentation.
Update and create checklists for Standard Operating Procedures as your work evolves.
Attend regular individual development, departmental and other team meetings as requested.
Compensation:
This is a full time position working in our Acton, MA office. Compensation is commensurate with experience and potential contribution.
[divider style='full']
How to apply:
Please email the following documents with "[Insert Your Name] is Your Next Legal Assistant" in the subject line and attach the following documents in PDF format only to: [email protected].
 Cover letter containing the following:
a. What you think it takes to be a stellar legal assistant;
b. What you are looking for in a job;
c. What you bring to the table; and,
d. Salary requirements.
Resume.
References.
Thank you for taking the time to read this ad. If you decide to apply, we look forward to meeting you. We are looking for someone immediately and will start scheduling interviews within the next week.
The following two tabs change content below.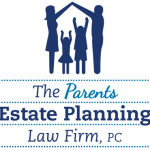 The Parents Estate Planning Law Firm, PC
At The Parents Estate Planning Law Firm, we answer your questions at your convenience; we stay in frequent communication; and we meet to discuss changes in life circumstances and in the law to ensure that your assets are protected.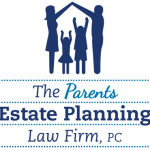 Latest posts by The Parents Estate Planning Law Firm, PC (see all)