Great businesses have wheels turning behind the scenes.  Most of the time, those key wheels are people.  You might be the face of your business, but it takes a lot to keep things going.  Nobody can be successful without the help of experts in a few specific areas.  Today, we want to highlight some of those areas, because certain roles really make all the difference between successful growth and business failure.  Now, without further ado . . . .
Website Developer
A web presence is more important today than ever before.  It's a relatively inexpensive way to build brand awareness and loyalty, communicate with customers through a channel that you control, and even generate leads and sales.  You want a website that is beautiful, highly functional, quick to load, search engine friendly (e.g. Google), and informative.  You can learn to build a website yourself, but this is something better left to a professional, so consider outsourcing.
Content Writer
Once your site is up, you'll want to provide fresh and timely content very frequently.  Beyond the internet, you'll need written material for product descriptions, marketing material, and press releases.  Unless writing is your forte and the highest use of your time, it's worth considering a professional writer, even if only on a part-time or contract basis, so that ideas are coming from a unique vantage, regardless of whether you filter those ideas or not.
Social Media Marketer
This is a new twist on an old theme, but social media is the new ether in which businesses live and breathe.  It is worth hiring an expert here, as good social media campaigns lead to the type of business generation that money can't buy, namely word of mouth marketing.  If your products, brand, or services go viral, social media marketing expenses will return a phenomenal ROI (return on investment).
Graphic Designer
You want a professional looking logo for print media, business cards, and your website.  It's the face of your company and the most identifiable aspect of your brand.  A great designer can turn your vision into reality, and in many cases great artists will even exceed your expectations.  It is, after all, what they do for a living, so don't you think they might have an edge in helping you perfect the way in which your business is presented to the public?
SEO and Online Advertising Expert
Once you have all the well-written content published on your website together with a great logo, do you expect web traffic to just pour in?  If you do, then let me save you some time . . . it won't happen.  People have short attention spans when surfing the internet, and lots of businesses are competing for traffic.  That means you need a strategy for driving web surfers to your site, whether that is through paid advertising like the Google Adwords program, link building campaigns, or article writing.  An SEO and online advertising expert can help you drive visitors to your website in droves.  The next task is to monetize that traffic.
Sales Professionals and Lead Generation Experts
Once web traffic arrives at your site or customers bang on your front door, you need staff members who are experienced in closing sales and generating further leads from existing customers.  The name of the game is conversion: Convert casual browsers into shoppers (or "leads") and convert shoppers into buying customers.  Without sales, your business just won't survive.
Lawyer
You need to own your business through an appropriately formed legal entity.  You also need to take steps to minimize your potential liability in areas like employee relations, general liability, and taxes.  You'll also need to comply with an array of legal requirements before any lending institution will extend credit to you.  It can be very complex, because there are many moving parts and distinct issues to address.
The following two tabs change content below.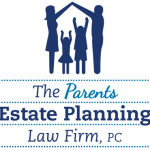 The Parents Estate Planning Law Firm, PC
At The Parents Estate Planning Law Firm, we answer your questions at your convenience; we stay in frequent communication; and we meet to discuss changes in life circumstances and in the law to ensure that your assets are protected.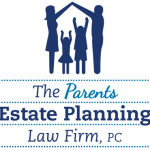 Latest posts by The Parents Estate Planning Law Firm, PC (see all)