Here's something that estate planning attorneys hear a lot: "My husband (or wife) and I are getting a divorce.  We're separated right now, but I want to make sure my things (assets) go where I want them to go if I die before the divorce is finalized."  Well, the quotes might be a little too precise, but you get the idea, which is that people without adequate life and estate planning in place face challenges while "in the process" of getting divorced.
Preparing for that which may never happen
We are not advocating that you put an estate plan in place in case you ever want to get divorced.  What we are saying, however, is that if an unforeseen set of events causes a breakup of your marriage, you will be very vulnerable until the divorce proceedings are legally finalized.
Okay, okay . . . we talk about a lot of depressing subjects like death and divorce, it's true.  But what we are trying to do is help you understand that a properly formed estate plan can take the worry out of life's unfortunate and, in some cases, inevitable events.  That will give you the peace of mind and clarity to make really good choices and make the most of the time we've borrowed from the universe.
Typical divorce scenario
A very typical scenario that we see is a customer who is "in the process" of getting divorced but concerned about the ramifications of dying or becoming very ill before the divorce is finalized.
The consequences of death, or a severe illness that leaves an undivorced person incapable of making important decisions, are that many of the cards will be held by your soon-to-be former spouse.  That won't change until you take the time to develop an estate plan that fully omits your future ex from your estate, if that is your desire.  If you already have a plan in place, the process is relatively straightforward and painless.  If you don't have a plan in place, you will burn valuable time making a multitude of decisions before a plan can be developed and implemented for you.
Of course, a lot depends on the state where you live, because in some jurisdictions laws entitle your spouse to certain rights up until the time the divorce is finalized.  Homestead laws in some states serve as an example.  In other states, before there has been a clear division of community property (and a waiver of rights), a soon-to-be ex can exert a lot of influence over your estate.
If you know a divorce is coming and don't have a plan
Contact us right away.  If you are going to have an amicable separation and divorce, there is a lot that can be done for spouses to separate and waive their interests in property.  It happens more often than you might think.  One thing that you absolutely need to make a priority is creating or tweaking your power of attorney, medical directive, and living will.  If you're getting a divorce, there's a good chance that you'll want someone else to make decisions in the event of your incapacity.  You'll also need to change some fundamental aspects of your last will.  For example, you'll probably want to designate a new executor.
We hope you're not planning to get divorced.  There are infinite reasons to put an estate plan in place without ever considering the big D, but peace of mind if that day comes (and it does happen to a lot of marriages) is just one more reason to get a plan in place now so that it's easier to modify in the event you realize divorce is inevitable.
To your family's health, wealth and happiness!
David Feakes
P.S.  Want to get started on the most important planning you'll ever do for your family?  Give our office a call at (978) 263-6900 to get started.  You'll be so glad you did.
David Feakes is the owner of The Parents Estate Planning Law Firm, PC – a law firm for families in the Acton, Massachusetts area.  David helps parents protect the people they love the most.  If you would like to receive David's exclusive, free report, "Six Major Mistakes To Avoid When Choosing An Estate Planning Attorney,"  you can get it right here.
The following two tabs change content below.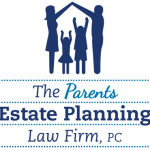 The Parents Estate Planning Law Firm, PC
At The Parents Estate Planning Law Firm, we answer your questions at your convenience; we stay in frequent communication; and we meet to discuss changes in life circumstances and in the law to ensure that your assets are protected.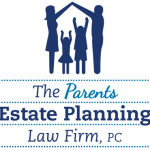 Latest posts by The Parents Estate Planning Law Firm, PC (see all)