Families in the United States have often turned away from traditional approaches to business succession and formed their own guidelines to fit their culture and their market.  Family businesses in the U.S. Gulf region, however, have started to become influenced by international practices have been benefiting from these new approaches to succession.
The following are two examples of non-traditional approaches to business succession.
Family and Business Hand-in-Hand
Traditionally, in the West, keeping family issues separate from business issues is considered crucial.  The traditional heuristic model separates but overlaps the following players:  (1) the family, (2) the owners, and (3) the management.  The standard rule is to run a business like a business.  Particularly, it is important to remember what role one is filling at any given time: family, owner or management.
Some business commentators are now suggesting that family-businesses in the Gulf region have not only failed to make the separation between family and business but have also failed to fully appreciate the purpose of doing so.  However, Gulf families have shown (and it is now increasingly clear) that businesses which have a family presence tend to have some advantages in the market.
Particular qualities of family-framed businesses are indeed competitive advantages.  Such advantages include pride in the business name, solid commitment and loyalty, harder work for less pay, blending of individual contact networks, quick understanding within the family's culture and language, not to mention the high level of trustworthiness and increased faith in the system.
Simply put, if a family business embraces the fact that the family is the brand, and the brand is the family, the power and strength of the company is magnified.
Outside Experience Not Required
Many clients raise the issue of outside work experience when considering whether or not to fold a family member into their business.  What sort of outside work experience should a family member be required to have before joining the family business?  This is a prevalent issue, and many family businesses required family members to have two or three years of experience in one job, with promotions, at a company in a related industry.  Again, many family businesses in the Gulf Coast region have bucked this trend and now prefer to train family members from the ground up.
This new idea ties in with the "Family and Business go Hand-in-Hand" model. Why should a business owners' son or daughter waste time inside someone else's business, when his family's business needs him?
It is important to keep an open mind about family businesses and succession. New businesses are built by ideas, and fresh techniques are necessary for growth.  As you consider the needs and growth of your business, think about how you might want to incorporate your family members.  There is no right or wrong answer.  The question, rather, is what works best for you.
The following two tabs change content below.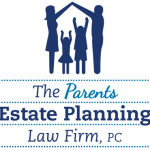 The Parents Estate Planning Law Firm, PC
At The Parents Estate Planning Law Firm, we answer your questions at your convenience; we stay in frequent communication; and we meet to discuss changes in life circumstances and in the law to ensure that your assets are protected.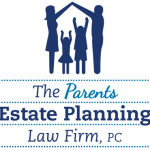 Latest posts by The Parents Estate Planning Law Firm, PC (see all)