It's easy to go from busy to burnout when you're running (or starting) a small business.  It might give you the freedom to create your own hours, work on handpicked projects and essentially do things the way you see fit. But now the size of your paycheck is 100% dependent on the work you produce and sell.
The pressure to produce and sell can be very burdensome.  It consumes many small business owners who lose track of time and learn the hard way that it's all too easy to burn the candle at both ends.  That won't bode well for you, your health, your relationships, or your business.  In short, it's easy to be counter-productive with your efforts.
So how can you maintain your business and your life?  Keep reading, and maybe you'll find the right answer for you!
Hire A Team
No one can do it better than you, right?  That might tempt you take on too much.  But the busier you get, the harder it's going to be to juggle.  Realize that you are not the best person for every job.  That doesn't mean you're not the most competent for a particular job (though it may), it really just means that completing certain tasks has an opportunity cost . . . YOUR TIME, which might be put to better use elsewhere.  Do an inventory of your skills and competencies. When you find an aspect of your job that can be outsourced to adequately competent sources (or an aspect that you dislike), delegate it!  Be satisfied with getting the job done well enough.  Not everything has to be perfect.
Take Self-Care Seriously
Sometimes you just need a break.  Believe it or not, you do have the means to take a vacation.  Get creative.  Schedule an afternoon to get a massage or do whatever else you find relaxing.  Play a round of golf, go for a hike, or just take an afternoon off for a nap.  Is finding time a problem for you?  At least leave your office and spend 30 minutes walking outside every day.  Or spend five minutes focusing on deep breathing.  Promise yourself small rewards for completing tasks.  The better you are at taking care of yourself, the better you'll feel about taking care of your business.
Get Organized
Getting organized is another way to prevent burn out.  Throw out papers you no longer need, de-clutter your desk, and create a spreadsheet of what needs to get done and when. That way your goals will be in perspective, and you'll have an enjoyable area in which to work.  Get systematic with email and phone calls.  Focus your attention on those tasks at designated times, and batch them, rather than being reactionary.
Get inspired
Take time to remember why you started your business in the first place.  Revisit your passion by taking a course on an aspect of your business that intrigues you.  It just might give you new ideas and fuel a sense of passion and purpose for your business.  Or take a class on a subject that has nothing to do with your business, and apply the lessons to your field.  When you take on something new, you invite possibility and ideas into your life.  It's a good way to grow your business, and it's an absolutely awesome way to live your life.
The following two tabs change content below.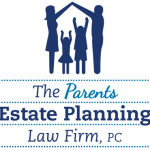 The Parents Estate Planning Law Firm, PC
At The Parents Estate Planning Law Firm, we answer your questions at your convenience; we stay in frequent communication; and we meet to discuss changes in life circumstances and in the law to ensure that your assets are protected.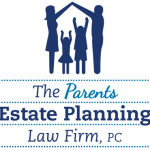 Latest posts by The Parents Estate Planning Law Firm, PC (see all)