While your company may not be ready yet for the Fortune 500, it likely has intellectual property (IP) that needs to be protected, including the company name, product name(s), logo, slogan, marketing materials, exclusive products or any processes that are exclusive to your business.
The first step is to take an inventory of your company's potential IP.  Then you can consult with a Creative Business Lawyer® to see which items on the list qualify to be trademarked, copyrighted or patented.
To protect IP for a product or invention, you can seek either to have the product or invention patented or to protect it as a trade secret.  Patents are public information, which competitors can sometimes use to improve upon a product or invention without infringing on the patent.  Trade secrets are private, and when enforced via employee agreements and company rules and regulations, can be a valuable way to protect IP.
The following two tabs change content below.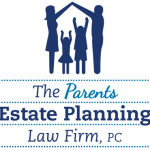 The Parents Estate Planning Law Firm, PC
At The Parents Estate Planning Law Firm, we answer your questions at your convenience; we stay in frequent communication; and we meet to discuss changes in life circumstances and in the law to ensure that your assets are protected.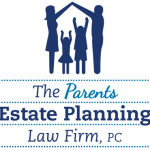 Latest posts by The Parents Estate Planning Law Firm, PC (see all)