The immigration bill introduced by the "Gang of Eight" – a bipartisan collective of U.S. senators – contains recommendations on a number of measures, including the beefing up of border security and visa reform.
The proposed legislation also contains some new policies that could have a big impact on small businesses, especially start-ups. Here's why:
Increases the number of H1-B visas for highly skilled workers – the bill proposes to almost double the number of annual H1-B visas, from the current level of 65,000 to 110,000 a year. This helps companies whose business model is heavily tech-oriented.
Merit-based immigration visas – recommends that a merit-based point system be enacted for immigrant visas with points awarded for level of education, employment demand and English language skills, among other factors.
Expansion of E-Verify system – expands the current E-Verify system and requires employers to use the system to add new employee information into the national database.
Creation of W visa program for low-skill workers – creates a new class of visa to allow businesses to keep lower skilled workers who don't qualify for a HB-1 or other visas.
Foreign-born entrepreneur visas – creates a new program called the INVEST non-immigrant visa that allows up to 10,000 qualified business founders and investors to remain in the U.S., with strict rules for qualification.
The following two tabs change content below.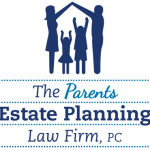 The Parents Estate Planning Law Firm, PC
At The Parents Estate Planning Law Firm, we answer your questions at your convenience; we stay in frequent communication; and we meet to discuss changes in life circumstances and in the law to ensure that your assets are protected.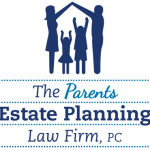 Latest posts by The Parents Estate Planning Law Firm, PC (see all)