Your estate is made up of everything you own, which includes your personal possessions as well as your home, a car, bank accounts, insurance, furniture and more.
But your wealth is much more than just your financial assets. It includes your purposes, passions, family values, memories and stories that make up your personal legacy. 
The purpose of estate planning is to give you the control over how your estate is distributed to the people or organizations you care about, and to preserve your legacy for the next generation and beyond.
Estate planning is also used for a number of other important things, including:
Providing instructions for your care in case you are unable to do so;

Naming someone to manage your financial affairs if you are unable to do so;

Naming a guardian for your children;

Providing for children or other family members who have special needs in a way that won't affect government benefits, and protecting loved ones from the "incidents of life" – creditors, predators, and unnecessary taxes;

Providing protection for your assets, both during your lifetime and after;

Minimizing taxes and probate fees;

Planning for retirement and long-term care costs.
If you don't already have an estate plan – or have one that needs to be reviewed and updated – make 2014 the year you get this done.
As a Personal Family Lawyer®, I can further advise you on all your options and make things as easy as possible for your family during a Family Wealth Planning Session.  If you would like to have a talk about estate planning for your family, call our office today to schedule a time for us to sit down and talk.
To your family's health, wealth and happiness!
David Feakes
P.S.  Want to get started on the most important planning you'll ever do for your family?  Give our office a call at (978) 263-6900 to get started.  You'll be so glad you did.
David Feakes is the owner of The Parents Estate Planning Law Firm, PC – a law firm for families in the Acton, Massachusetts area.  David helps parents protect the people they love the most.  If you would like to receive David's exclusive, free report, "Six Major Mistakes To Avoid When Choosing An Estate Planning Attorney,"  you can get it right here.
The following two tabs change content below.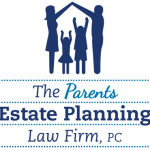 The Parents Estate Planning Law Firm, PC
At The Parents Estate Planning Law Firm, we answer your questions at your convenience; we stay in frequent communication; and we meet to discuss changes in life circumstances and in the law to ensure that your assets are protected.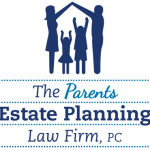 Latest posts by The Parents Estate Planning Law Firm, PC (see all)