Estate planning rarely comes up in the course of regular conversation and if it does, it is usually involves what has happened to a celebrity's fortune after his or her death. The distance is safe, so the conversation can take place.
But what if you need to discuss estate planning with a loved one – either your own estate plan or the one they have (or should have)? Because no one likes to talk about the death of someone close to them, we rarely have this critical conversation. But we all should.
So how do you talk to a loved one about estate planning? A recent Forbes.com article provides some good tips:
Pick the right time. If it is too difficult to schedule a time for this conversation, have it when you're doing something else, like taking a walk.
Start with a story. Use a story as an opener to the conversation, like the death of a celebrity and the havoc that failure to plan is wreaking on his or her estate or how you created your own estate plan.
Talk separately. It may be easier for parents with more than one child to have separate conversations with each child rather than talking to a group.
Use a team approach. If you are having difficulty getting your spouse to focus on estate planning issues, communicate your concerns as a couple. Talk about how aging means making mature decisions and how you need to protect children with estate planning.
Ask for feedback. After discussing your estate plan with your children, ask them individually how they feel about what you have explained. It may not change what you are doing, but it will let them feel they have a voice.
Explain why. Explain to your children the principles that guided your decision about how your estate is being divided. This lessens the chance of conflict among siblings.
To your family's health, wealth and happiness!
David Feakes
P.S.  Want to get started on the most important planning you'll ever do for your family?  Give our office a call at (978) 263-6900 to get started.  You'll be so glad you did.
David Feakes is the owner of The Parents Estate Planning Law Firm, PC – a law firm for families in the Acton, Massachusetts area. David helps parents protect the people they love the most.  If you would like to receive David's exclusive, free report, "Six Major Mistakes To Avoid When Choosing An Estate Planning Attorney,"  you can get it right here.
The following two tabs change content below.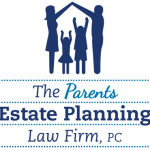 The Parents Estate Planning Law Firm, PC
At The Parents Estate Planning Law Firm, we answer your questions at your convenience; we stay in frequent communication; and we meet to discuss changes in life circumstances and in the law to ensure that your assets are protected.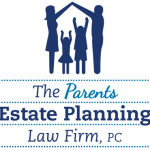 Latest posts by The Parents Estate Planning Law Firm, PC (see all)