A new trend in identity theft – afterlife identity theft – is on the rise, with thieves scouring obituaries for personal information to steal the identities of those who have passed.  When you lose a loved one, it is important to take quick action and notify a number of institutions and government agencies about the death to help prevent afterlife identity theft.
The National Funeral Directors Association provides a list of government and credit reporting agencies, creditors and banks for notification, including:
Social Security Administration

Veteran's Administration (if the decedent formerly served in the military)

Defense Finance and Accounting Service (military service retiree receiving benefits)

Office of Personnel Management (if the decedent is a former federal civil service employee)

U.S. Citizen and Immigration Service (If the decedent was not a U.S. citizen)

State Department of Motor Vehicles (If the decedent had a driver's license)

Credit card and merchant card companies

Banks, savings and loan associations and credit unions

Mortgage companies and lenders

Financial planners and stock brokers

Pension providers

Life insurers and annuity companies

Health, medical and dental insurers

Disability insurers

Automotive insurer

Mutual benefit companies

All three credit reporting agencies: Experian, Equifax, and TransUnion

Any memberships held by the decedent (ex: health clubs, professional associations, clubs, library etc.)
The NFDA recommends that you notify these entities first by phone followed by a written confirmation, where you will need to provide a certified copy of the death certificate, the decedent's Social Security number and, if you are the executor or administrator of an estate, the verification of your appointment by a probate court.  Be sure to ask the funeral home you are using if they can provide notification services for you, as many do.
As a Personal Family Lawyer®, I can further advise you on all your options and make things as easy as possible for your family during a Family Wealth Planning Session.  If you would like to have a talk about estate planning for your family, call our office today to schedule a time for us to sit down and talk.
To your family's health, wealth and happiness!
David Feakes
P.S.  Want to get started on the most important planning you'll ever do for your family?  Give our office a call at (978) 263-6900 to get started.  You'll be so glad you did.
David Feakes is the owner of The Parents Estate Planning Law Firm, PC – a law firm for families in the Acton, Massachusetts area.David helps parents protect the people they love the most.  If you would like to receive David's exclusive, free report, "Six Major Mistakes To Avoid When Choosing An Estate Planning Attorney,"  you can get it right here.
The following two tabs change content below.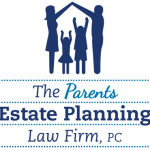 The Parents Estate Planning Law Firm, PC
At The Parents Estate Planning Law Firm, we answer your questions at your convenience; we stay in frequent communication; and we meet to discuss changes in life circumstances and in the law to ensure that your assets are protected.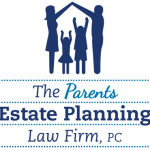 Latest posts by The Parents Estate Planning Law Firm, PC (see all)