One of the primary reasons that family-owned businesses seldom survive past the second generation is the lack of a formal succession plan.  A Creative Business Lawyer™ provides these tips on how to properly identify a successor for a family-owned business:
1.   Begin planning early to ensure management continuity and maintain the value already built up in the business.
2.   Identify one or more individuals who have a passion for the business, and don't base the decision solely on family relationships.
3.   Make the decision on a successor early enough to enable the business owner to transition the takeover slowly and to train the successor properly.
4.   Get a valuation of the business.  Due to the unsure economy, many small businesses have trouble getting access to outside capital, making it difficult to diversify ownership.
5.   Get help from an attorney who specializes in small business law and estate planning to be sure you understand the tax implications of agreements commonly used in business succession planning.
The following two tabs change content below.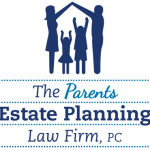 The Parents Estate Planning Law Firm, PC
At The Parents Estate Planning Law Firm, we answer your questions at your convenience; we stay in frequent communication; and we meet to discuss changes in life circumstances and in the law to ensure that your assets are protected.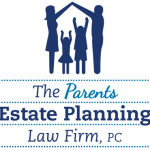 Latest posts by The Parents Estate Planning Law Firm, PC (see all)