Are you ready to hire your first employee? Bringing motivated and talented people on board is one of the best moves you can make when starting a new business. But before you set up a new work station or purchase fancy payroll software, make sure you know how to hire the best candidate for the job.
What qualities are you looking for?
This question may require more analysis than you initially think. Consider the particular position you have available, and what specific skills and personal qualities are necessary. If the position involves administrative duties like data entry and filing, you may not want a creative go-getter who is looking for varying challenges, but rather a meticulous and methodical worker. Similarly, if the job requires answering the phone, you will need to look for a pleasantly polite person with a cheery phone manner and people skills.
Some small business experts recommend evaluating your own skills first, and then seeking out an employee who will complement your work style. For example, if you like to avoid dealing with customers in person, hiring a pleasant and talkative person who clearly enjoys communicating with people could benefit the customer service side of your company—and, of course, your bottom line.
Write an accurate job description
In order to reach and attract suitable candidates for the position, you should put together an accurate, detailed job description. List out what tasks are involved in the position, what programs and methods are used, the basic responsibilities of the job, and all qualifications needed.
At the same time, the Small Business Administration recommends keeping job descriptions flexible enough so that your employees are able to grow and develop within their roles and expand their contributions to your company.
So, what makes for a good job description?
Job title and objective. This will tell prospective employees what the overall purpose and scope of the role is.
Tasks and duties. Spell out the regular duties and responsibilities of the position, from the mundane to the most significant. Don't feel like you need to be exhaustive, but make sure all regular duties are mentioned.
Qualifications. Spell out the educational level and amount of experience you deem necessary, as well as any other qualities necessary to perform the job that you have already determined.
Salary. You may also want to include a pay range in your job description so people know what to expect. It is also acceptable to say "depends on experience" or other such disclaimers.
Interviews
Your approach to interviewing may vary depending on your personality as well as the characteristics and requirements of the job. Before you invite the candidates in for a formal interview, consider having an initial chat over the phone to discuss the job and ask some basic screening questions. This is a good way to test for phone skills and basic intelligence, as well as to get some basic questions out of the way.
You might choose to conduct in-office interviews on your own, or you could invite a colleague or a trusted employee to join you and offer a second opinion.
Prepare a list of questions to ask each applicant. Remember to include questions meant to gain insight into their opinions, ethic, opinions, and experience. Don't forget to take notes during the interview process.
The following two tabs change content below.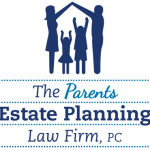 The Parents Estate Planning Law Firm, PC
At The Parents Estate Planning Law Firm, we answer your questions at your convenience; we stay in frequent communication; and we meet to discuss changes in life circumstances and in the law to ensure that your assets are protected.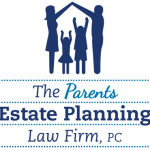 Latest posts by The Parents Estate Planning Law Firm, PC (see all)