A common estate planning mistake many people make – including celebrities like Michael Jackson – is not ensuring the trust you have created holds all your assets.  Unfortunately, most lawyers simply do not make sure this is properly handled for their clients, so if you've worked with any law office other than ours, you need to double check this critical issue.  If you do not transfer your assets into your trust, it is an empty shell and does nothing to accomplish the objectives you had in mind when you established it.
Here are the proper procedures for funding your trust:
Real estate – a new deed in the name of the trust must be drawn and recorded at the county clerk's office.
Stocks, bonds, mutual funds – to transfer the ownership of these assets into your trust, you need to contact your broker, investment counselor or transfer agent for the proper paperwork and complete those documents as instructed.
Savings bonds – you will need to obtain a reissue form from the Federal Reserve Bank and re-title the bonds in the name of the trust.
Brokerage accounts – contact your broker for the proper forms that will enable the broker to close the existing accounts and transfer the assets into a new trust account.
Stock certificates – you will need to send a completed "stock power" form as well as a W-9 form with your tax ID number with the original stock certificates to the company's transfer agent.
Bank accounts, CDs – new accounts will need to be established in the name of the trust.  If your bank cannot transfer CDs until the maturity date, then mark them "in trust for" a beneficiary until the CDs mature and you can transfer them to the trust.
As your partner in planning for the financial security of yourself and your family, we would never let your trust go unfunded.  Our concern for you doesn't stop with the signing of any legal documents — we will always follow up with you to ensure everything has been done properly so you are fully protected.
As a Personal Family Lawyer®, I can further advise you on all your options and make things as easy as possible for your family during a Family Wealth Planning Session.  If you would like to have a talk about estate planning for your family, call our office today to schedule a time for us to sit down and talk.
To your family's health, wealth and happiness!
David Feakes
P.S.  Want to get started on the most important planning you'll ever do for your family?  Give our office a call at (978) 263-6900 to get started.  You'll be so glad you did.
David Feakes is the owner of The Parents Estate Planning Law Firm, PC – a law firm for families in the Acton, Massachusetts area.  David helps parents protect the people they love the most.  If you would like to receive David's exclusive, free report, "Six Major Mistakes To Avoid When Choosing An Estate Planning Attorney,"  you can get it right here.
The following two tabs change content below.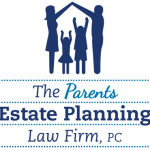 The Parents Estate Planning Law Firm, PC
At The Parents Estate Planning Law Firm, we answer your questions at your convenience; we stay in frequent communication; and we meet to discuss changes in life circumstances and in the law to ensure that your assets are protected.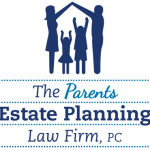 Latest posts by The Parents Estate Planning Law Firm, PC (see all)