Recently, 11 major life insurance companies agreed to pay $763 million to the heirs of deceased policyholders after it was discovered the companies continued billing customers for their policies even after they were dead.
This agreement is the second in the last two years to be reached with insurance companies, which had previously agreed to provide restitution and do a much better job of locating beneficiaries after being sued by the attorneys general of several states for not paying out benefits to the heirs of deceased policyholders.
This pattern seems to indicate that we all need to do a better job to ensure that the life insurance benefits we pay out come back to our heirs in the way we intend.  Here are 5 tips for making sure your heirs benefit from your life insurance benefits:
Be truthful in your application.  If you have not been completely forthcoming about a major medical issue or your health habits (smoking, drinking, etc.) in your application for a life insurance policy, that policy could be declared null and void and your heirs would be out of luck.
Don't let it lapse.  If your family is counting on life insurance benefits to pay the bills if something should happen to you, and you have not been paying the bills for the policy, your family is left unprotected.
Have a beneficiary bench.  Having a beneficiary on your policy who dies before you do is a recipe for disaster – and it happens much more than you think.  Designate a secondary as well as a final beneficiary for your life insurance benefits, and update them as the need arises. We recommend naming your trust as the beneficiary of your life insurance benefits, rather than naming an individual or even series of individuals.
Play it safe.  If you die because you engaged in risky behavior (not covered by the policy) – or you take your own life – your heirs will likely receive back only what you paid in premiums, and not the full value of your policy.
Talk about it.  The primary reason that a vast majority of potential beneficiaries never see a dime in life insurance benefits is because policies were lost or misplaced and family members were never told of their existence in the first place.  So if you have a life insurance policy, let your family know.  And ask them if they have one, too.  We prepare a Family Wealth Inventory (and keep it updated annually) for all of our clients.  Give us a call if you'd like us to help you with this too and ensure your family never loses track of any of your assets after you are gone.
If you would like to have a talk about protecting your family through estate planning, call our office today to schedule a time for us to sit down and talk.
To your family's health, wealth and happiness!
David Feakes
P.S.  Want to get started on the most important planning you'll ever do for your family?  Give our office a call at (978) 263-6900 to get started.  You'll be so glad you did.
David Feakes is the owner of The Parents Estate Planning Law Firm, PC – a law firm for families in the Acton, Massachusetts area.  David helps parents protect the people they love the most.  If you would like to receive David's exclusive, free report, "Six Major Mistakes To Avoid When Choosing An Estate Planning Attorney,"  you can get it right here.
The following two tabs change content below.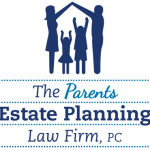 The Parents Estate Planning Law Firm, PC
At The Parents Estate Planning Law Firm, we answer your questions at your convenience; we stay in frequent communication; and we meet to discuss changes in life circumstances and in the law to ensure that your assets are protected.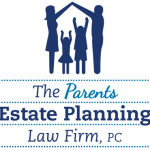 Latest posts by The Parents Estate Planning Law Firm, PC (see all)