Many Americans are starting their own businesses these days, and may be confused about exactly what the best ownership structure is for their business.  The answer is, it depends on the type of business, how many owners are involved, and the financial situation for each owner.
Here are some considerations when deciding which structure to choose for your business:
Risk.  If your business involves some degree of risk to the products or services you provide, then a business structure that protects owners from personal liability for business debts and claims – a corporation or a limited liability company (LLC) — may be a good choice.
Taxes.  What the IRS calls "pass-through" entities – LLCs, sole proprietorships and partnerships – require business owners to report business profits and losses on their personal tax returns and pay taxes on net profits.  Corporation owners do not report corporate profits (their share) on their personal returns; the corporation itself pays taxes, at corporate tax rates, on retained earnings.  Although having a corporation may add more tax reporting paperwork, it can also benefit some businesses since corporate tax rates are usually lower than the individual rate.
Complexity.  LLCs and corporations are more complex entities than sole proprietorships or partnerships, generally requiring more time and money to create and maintain.  LLCs and corporations also require meticulous record keeping and the performance of other duties not required by sole proprietorships or partnerships.
The following two tabs change content below.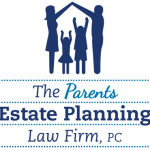 The Parents Estate Planning Law Firm, PC
At The Parents Estate Planning Law Firm, we answer your questions at your convenience; we stay in frequent communication; and we meet to discuss changes in life circumstances and in the law to ensure that your assets are protected.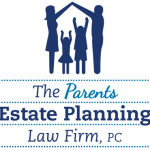 Latest posts by The Parents Estate Planning Law Firm, PC (see all)