Alzheimer's Disease is in the news again thanks to Academy Award winner Julianne Moore's performance in the movie Still Alice, where she portrays a college professor diagnosed with early onset Alzheimer's and movingly portrays the effect it has on her family.
According to the Alzheimer's Association, someone in the U.S. is diagnosed with Alzheimer's every 67 seconds and more than five million Americans are living with the disease. In addition, over 15.5 million Americans are providing unpaid care to loved ones diagnosed with dementia.
Dealing with a parent's diagnosis of dementia can be overwhelming for many families, but there are steps you can (and should) take to ensure their affairs will be handled properly:
1. Discuss the diagnosis with your siblings or other close family members. It is important not to try to handle everything on your own.
2. Review with your parent which advisors (accountants, attorneys, stockbrokers, financial planners) are handling each aspect of their affairs.
3.  Be sure your parent has executed an advance medical directive and a HIPAA release form so that you can have access to their medical records and consult with their medical caregivers.
4. Do not wait – Alzheimer's can and does progress at drastically different rates for different people. Delay can make it much more difficult to deal with.
5. Talk to an estate planning attorney to ensure your parent's legal paperwork is in order before it becomes too late and your parent is no longer competent to execute legal documents.  Find out if your parent has put protections in place via a will, trust, Durable Power of Attorney, Living Will, etc.
6. Set up meetings with the parent's advisors to review the status of tax planning and payment, investments, care of assets, status of regular bills and health matters.
7. Divvy up responsibilities with siblings or other family members.
Whatever you do, do not rely on the Court system to help you become guardian or conservator of your parent. We've been working through some nightmare scenarios where children didn't have a trusted advisor on their side, got the Court involved and ended up losing all of their parents assets to a System that is unnecessary.
As a Personal Family Lawyer®, I can further advise you on all your options and make things as easy as possible for your family during a Family Wealth Planning Session.  If you would like to have a talk about estate planning for your family, call our office today to schedule a time for us to sit down and talk.
To your family's health, wealth and happiness!
David Feakes
P.S.  Want to get started on the most important planning you'll ever do for your family?  Give our office a call at (978) 263-6900 to get started.  You'll be so glad you did.
David Feakes is the owner of The Parents Estate Planning Law Firm, PC – a law firm for families in the Acton, Massachusetts area.  David helps parents protect the people they love the most.  If you would like to receive David's exclusive, free report, "Six Major Mistakes To Avoid When Choosing An Estate Planning Attorney,"  you can get it right here.
The following two tabs change content below.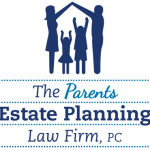 The Parents Estate Planning Law Firm, PC
At The Parents Estate Planning Law Firm, we answer your questions at your convenience; we stay in frequent communication; and we meet to discuss changes in life circumstances and in the law to ensure that your assets are protected.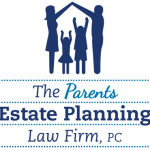 Latest posts by The Parents Estate Planning Law Firm, PC (see all)