Each November – the traditional month of thanks-  the team at The Parents Estate Planning Law Firm, PC, is filled with gratitude for the successful year we have had together.
At our firm, success includes being a good community member. We've aimed this year to connect with those around us every day, whether by educating parent groups, partnering with area businesses, or by guiding individuals families to protect their children and plan for their best futures. We've been able to do this because of our exceptional clients, advocates, and partners.
Thank you, for making our work so fulfilling!
This season, we'd like to say "Thank you," by rolling up our sleeves to further aid our community. We believe that family is everything, and that children are the heart of the home. This year's we've teamed up with Toys for Tots, to help local children celebrate the holidays.  We'll be "giving thanks" this month by giving back to Toys for Tots, and by encouraging you, our friends, to do the same. 
[divider style='full']How you can help:
Donating Toys
The Parents Estate Planning Law Firm, PC is an Official Toys for Tots Drop Off Location!
Please bring your new and unwrapped toys to our office Monday through Friday from 9:00 AM to 5:00 PM between today and December 2nd. If you would like to donate but need to make special arrangements, please contact Client Services Coordinator, Lori, at [email protected].
Monetary Donations
You can join us in making a monetary donation to help the Essex and Middlesex Toys for Tots campaign. All checks need to be made out to "Toys for Tots MA" and can be dropped off at our office or mailed to us attn: Lori Darling, Client Services Coordinator. If you'd prefer to donate online you can do so here. Please make sure your online donation is directed to "MA-Devens." By specifying that campaign, you ensure the funds come back to help the children in our local communities.
If you have any questions about this program, or would just like to connect with us and have a talk about estate planning for your family, call our office today to schedule a time for you to sit down and talk.
Thank you for helping us give thanks this month!
[divider style='full']
Paula Feakes
Paula Feakes is the Client Services Director of The Parents Estate Planning Law Firm, PC – a law firm for families in the Acton, Massachusetts area. Paula helps parents protect the people they love the most. To learn more, call her at 978-263-6900, or email [email protected].
The following two tabs change content below.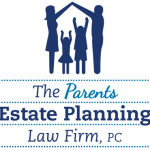 The Parents Estate Planning Law Firm, PC
At The Parents Estate Planning Law Firm, we answer your questions at your convenience; we stay in frequent communication; and we meet to discuss changes in life circumstances and in the law to ensure that your assets are protected.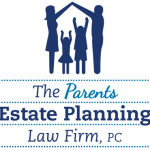 Latest posts by The Parents Estate Planning Law Firm, PC (see all)