Everyone anticipated the start of 2011 as being a year of "big changes".
Estate tax issues…
Whether or not the Bush era tax cuts would be continued…
Healthcare legislation…
But here are few issues that didn't get as much press but should take top priority when deciding how your small business will operate this year.
1.         Unemployment Insurance Rates and Changes
Unemployment insurance funding in your state may be critically low due to the large number of people who have been out of work.  Some states may increase the employer contribution to the unemployment insurance fund in 2011 to build those funds back up and pay back federal loans the states received to continue to pay benefits.
2.         Employment Law Changes
The U.S. Department of Labor (and several states) has enacted measures to ensure that employees are fully aware of how much they are owed in wages.  This is especially true regarding minimum wage earners and overtime requirements.  Penalties will be increased for employers who don't pay their employees all the wages to which they're entitled.
 3.        FTC Requirements
Social media has changed the way we do business – there is no denying that.  To deal with all the blogs, Facebook and Twitter activity, the FTC has finally devised regulatory guidance on the use of social media in advertising.  If you use endorsements in your social media campaigns, beware.  These guidelines are targeting misleading or dishonest product reviews and endorsements.  The FTC has also proposed creating a "Do Not Track" tool for the internet that works like the "Do Not Call" registry for telemarketers.
 4.        IRS Enforcement
The government is looking for funds.  To help increase their coffers, they're ratcheting up            IRS enforcement efforts.  Last year, an employment tax audit program was started that will carry into 2011.  The focus is on employees being classified incorrectly, executive    compensation, fringe benefits and making sure businesses are following proper tax filing requirements.  They are also taking a hard look at employees who receive tips to ensure that proper taxes are being paid on those funds.
 5.        Employment Verification and Immigration
U.S. Immigration and Customs Enforcement (ICE) is really cracking down on employers   who hire undocumented workers.  Since this is such a "hot button" political issue, several immigration reform proposals are pending in Congress.  Any one of these proposals could require further verification of your proposed employees' eligibility to work in the       United States.  This is one area that warrants close attention in the coming months.
These are just a few of the challenges you'll be facing as a small business owner in 2011.
The following two tabs change content below.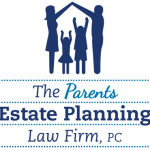 The Parents Estate Planning Law Firm, PC
At The Parents Estate Planning Law Firm, we answer your questions at your convenience; we stay in frequent communication; and we meet to discuss changes in life circumstances and in the law to ensure that your assets are protected.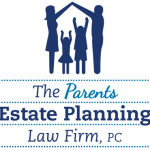 Latest posts by The Parents Estate Planning Law Firm, PC (see all)