If your marriage is on the rocks, one of your many worries is probably the impact divorce will have on your financial life. An attorney can support you with a thorough analysis of your assets and understanding of the financial impact of a divorce, but first read these three widespread myths of the financial impact of divorce.
My Money Is My Money, and Your Money Is Your Money
Some people believe that if they keep the money they earn in separately titled bank accounts, it is "their money", but this may or may not be true. Whether your money is "your" money in the context of divorce depends on state law, how the money was earned, whether it was inherited and whether you live in a community property state or not. To obtain accurate predictions, rely only on information provided by an attorney or certified financial divorce analyst licensed in your state of residence.
After the Divorce, Both Parties Will Enjoy the Same Standard of Living
When there are plenty of assets to go around, both parties are able to enjoy the same or similar standard of living they did before the divorce. However, many American families do not own adequate assets to allow this to happen. Therefore, although many states include the "standard of living" as a factor to be considered in spousal and child support, the economic realities are that it costs more to support two households than it does to support one. As such, it is often the case where neither party enjoys the same standard of living after a divorce.
A Nonworking Spouse Will Get Alimony for Life
While it is usually true that nonworking spouses will receive some amount of alimony, the time period is often limited to that necessary to allow the person to get back on his or her feet. This type of alimony, usually known as spousal support, is defined by the laws of the state in which the divorce occurs. Unless the marriage was very long and one of the spouses is not working, it is unlikely that permanent spousal support will be awarded. Usually, a judge will award temporary or transitional alimony to allow a nonworking spouse to obtain a job or an education with which he or she can become self-supporting. In short, spousal support cannot be relied upon forever.
While you are going through the emotional and financial turmoil of a divorce, estate planning may be the last thing on your mind. But, you need to take steps to update your estate plan. Otherwise, your assets could be distributed in ways and to people you don't want – including to your ex-spouse.
As a Personal Family Lawyer®, I can further advise you on all your options and make things as easy as possible for you, and for your family.  If you would like to discuss creating or revising your estate plan to reflect your wishes following your divorce, call our office today to schedule a time for us to sit down and talk.
David Feakes
P.S. Want to get started on the most important planning you'll do during your divorce? Give our office a call at (978) 263-6900 to get started. You'll be so glad you did.
David Feakes is the owner of The Parents Estate Planning Law Firm, PC – a law firm for families in the MetroWest, Massachusetts area. David helps parents protect the people they love the most. If you'd like a copy of David's Parents Guide to Legal Planning After Divorce, detailing the six steps you absolutely must take, email Paula at [email protected], today.
Photo courtesy OdessyOnline.com 
The following two tabs change content below.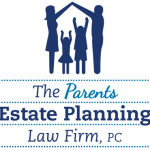 The Parents Estate Planning Law Firm, PC
At The Parents Estate Planning Law Firm, we answer your questions at your convenience; we stay in frequent communication; and we meet to discuss changes in life circumstances and in the law to ensure that your assets are protected.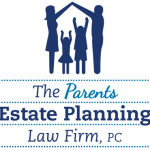 Latest posts by The Parents Estate Planning Law Firm, PC (see all)