If you are in your "golden years" and are looking for ways to spread your wealth, you should consider the various tools that will allow you to financially protect and benefit your grandchildren. Carefully planning your gifts to your grandchildren is not only a generous act, but can also be a financially wise move in your estate planning and in growing your overall family wealth as well.
So, where do you start with your gifting? You must consider how much you are comfortable with giving. Currently, the Internal Revenue Service permits you to gift up to $14,000 per year, per beneficiary, tax-free. This amount can be doubled to $28,000 if you are married and both spouses make a gift. As you can see, you can gift a substantial amount free of the gift tax, but it is important to confirm that you can afford to do it without it having a negative financial impact on you.
What are the ways to wisely "gift" part of your wealth to your grandchildren? Of course, you could simply hand over a check to them, but that doesn't provide you with any estate planning benefits nor does it incentivize or encourage your grandchildren to grow that wealth instead of just spend it.  Here are several other options you should consider:
Establish and deposit the money into a tax-favored 529 Plan, which is an account created to pay for your grandchild's educational expenses. You can add money to this fund as you can afford it and there is typically a state tax credit for your donations.
Create and fund a "Wealth Creation Trust" for the benefit of your grandchildren. A "Wealth Creation Trust" provides you with substantial flexibility to control, invest, and protect the gifted money for the benefit of your grandchildren as well as incentivizes them to grow the gift instead of squander it.
Set-up a custodial bank account for each grandchild to hold the funds — this is basically the same as an outright gift and not advised as this account will be at risk from their creditors, lawsuits, bankruptcies and future divorce.
Purchase a life insurance policy with a cash-value component and with your grandchild named as the beneficiary of the death benefit. If you use this strategy, consider using an Irrevocable Life Insurance Trust to own the life insurance so it remains outside of your estate and their estate for successive generations.
Explore the opportunities offered by websites such as Upromise and Babymint. These websites allow members to accumulate rebates on items purchased at participating stores and direct those funds into your grandchild's 529 account or wherever else you choose. Over time, these funds can grow into a substantial amount.
The above list is just a few examples of ways you can provide for your grandchildren's financial future while also obtaining a tax benefit.
As a Personal Family Lawyer®, I can further advise you on all your options and make things as easy as possible for your family during a Family Wealth Planning Session.  If you would like to have a talk about estate planning for your family, call our office today to schedule a time for us to sit down and talk.
To your family's health, wealth and happiness!
David Feakes
P.S.  Want to get started on the most important planning you'll ever do for your family?  Give our office a call at (978) 263-6900 to get started.  You'll be so glad you did.
David Feakes is the owner of The Parents Estate Planning Law Firm, PC – a law firm for families in the Acton, Massachusetts area.  David helps parents protect the people they love the most.  If you would like to receive David's exclusive, free report, "Six Major Mistakes To Avoid When Choosing An Estate Planning Attorney,"  you can get it right here.
The following two tabs change content below.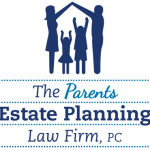 The Parents Estate Planning Law Firm, PC
At The Parents Estate Planning Law Firm, we answer your questions at your convenience; we stay in frequent communication; and we meet to discuss changes in life circumstances and in the law to ensure that your assets are protected.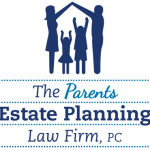 Latest posts by The Parents Estate Planning Law Firm, PC (see all)