By Lora Fickett, CPA, MBA, Financial Stress Reduction Coach and Owner of Fickett Financial Coaching
Finances are stressful for many and I love helping clients reduce that stress, but I just met a unique estate planner today that has managed to take the stress out of estate planning. Most people want to ignore the fact that our time on this earth is limited, however what happens when you ignore an issue…stress arises! So whether we get married, have kids, or live alone, we are trying to build our wealth and what we do with that when we leave this earth is something we need to consider.
Most estate planners focus on where our children should go if something happens to us and where our assets should go as well. But my meeting today not only focused on that, but also on creating a family legacy and before our grand plan for our children takes place where do they go in the interim. Every aspect has been accounted for, every issue dealt with and when every issue is carefully thought out the result is….no stress!!
So if you haven't done any estate planning either because you feel like you don't have a big enough "estate" or because you've been putting off this uncomfortable situation, I recommend you […] download a complimentary report entitled "6 Major Mistakes to Avoid When Choosing an Estate Planning Attorney – How to make the smart, loving choice for your family."  Address the issue, release the stress!
This article was originally published on www.lorafickett.com.
The following two tabs change content below.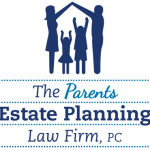 The Parents Estate Planning Law Firm, PC
At The Parents Estate Planning Law Firm, we answer your questions at your convenience; we stay in frequent communication; and we meet to discuss changes in life circumstances and in the law to ensure that your assets are protected.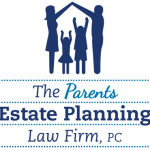 Latest posts by The Parents Estate Planning Law Firm, PC (see all)