Of the handful of major life events that require your serious consideration, few are as emotionally charged as how to leave your assets for loved ones at the time of your death. This process is legally accomplished via testamentary documents such as Wills, which have become available for purchase online as "standard" forms and have recently been seen offered locally as packages on Groupon.com, LivingSocial.com, and other popular deal-hunting websites.
The trend:
We're not knocking Groupon. They offer great deals on novel products, exciting experiences, and simple, one-size-fits-most services, (such as spa treatments, cooking classes, or personal trainers.)  However, purchasing a Will through a deal site is, plainly, unwise.
It's not that estate planning is inherently difficult or has to be complicated, but rather that, for parents and young families, a "simple Will" is, simply, not enough.
The assets you have acquired during your life and the ways that you own them are often far more involved than a standard legal document or online service can anticipate. When you make that all-important decision to create a Will or put your assets into a trust, you need an experienced estate planning attorney to guide you so that your wishes for life and death can be carried out without risk of your family getting stuck in court or conflict, when it's too late.
It's not for you, it's for them.
Your incapacity or death will be an emotional time for your family. During this time, they need guidance, not a set of documents, which may not have even been kept up to date or adequately cover after-acquired assets.
In certain cases such as being married multiple times, having minor children, or owning a small business, legal assistance is especially necessary. Is a trust right for your situation? Is there a way to transfer an asset before you pass, so that it will be protected from claims, creditors or taxation? Groupon can't help you with that.
There may also be a variety different tax or asset protection implications for your inheritors. The right lawyer can advise you on the best way to handle the different assets you own (such as real estate, investments, a small business, or personal property,) now, so that your family doesn't struggle later on.
Save money with a trusted professional.
You may save money, initially, by just using a form that you found online, especially if you have a simple, small estate with few assets. But, that document won't protect your children from ending up in the hands of strangers, or your family from a long, drawn-out court process, as they attempt to get control of your financial assets. (Our Kids Protection Plan does!) As your family and your assets grow, will that simple online form adjust and grow, too? (Hint- it will not.) If your document is unclear, contestable, or wholly or partially invalid, it's your family who will be paying the price down the road.
As your Personal Family Lawyer®, we will help you make the very best financial and legal decisions throughout your life, and beyond. Estate planning can give your young family the peace of mind, confidence, and security you desire. To schedule your complimentary two-hour Family Wealth Planning Session, call our office at 978-263-6900 and speak with Paula.
To your family's health, wealth and happiness!
David Feakes
P.S. Want to get started on the most important planning you'll ever do for your family? Give our office a call at (978) 263-6900 to get started. You'll be so glad you did.
David Feakes is the owner of The Parents Estate Planning Law Firm, PC – a law firm for families in the Acton, Massachusetts area. David helps parents protect the people they love the most.
The following two tabs change content below.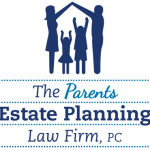 The Parents Estate Planning Law Firm, PC
At The Parents Estate Planning Law Firm, we answer your questions at your convenience; we stay in frequent communication; and we meet to discuss changes in life circumstances and in the law to ensure that your assets are protected.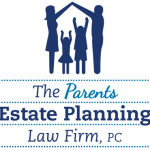 Latest posts by The Parents Estate Planning Law Firm, PC (see all)