Each day, new technology is introduced and adopted into our daily lives. For example, it is hard to imagine that the iPhone® was first introduced to us in 2007. Five years later, most of us have either adopted it or an android cellular phone into our daily lives. This technology contains so much of our personal and business data as we become more mobile.
So it stands to reason we need to be fully aware of all of the technology assets that have been adopted into our daily lives so that this data is not lost at the point when we are. The assets to consider are:
Facebook®, Twitter®, MySpace® and other like social media sites;
LinkedIn® and other professional media websites;
iTunes® and other digital media online retail accounts;
GMAIL® and like e-mail accounts,
Flickr® and other like photo websites
Online bank accounts;
Online trading accounts;
Online medical accounts;
Online insurance accounts.
With all of these digital assets incorporated into your daily life, you should quickly realize how important technology is to our functioning lives, and that it will continue to be in the future.
This should also make you realize that your digital assets should be incorporated into your family trust and estate plan. One of the most important aspects of estate planning is to tell your loved ones where to find your assets. In today's digital evolution, your estate plan must include your user names and passwords to your digital assets. Otherwise, most online accounts will not share your user name and password with your loved ones after your death. If you do not address your digital assets in your estate plan, then your digital assets may be frozen and in some circumstances, deleted permanently.
Getting your plan in place and addressing your digital assets within that plan should be one of your many priorities. If you already have an estate plan, then it probably does not address your digital assets. Under either scenario, we can assist you in making certain these assets are not lost or permanently stationed in cyberspace when you're gone. We draft custom documents for you, not simply form documents that won't address your specific needs.
To your family's health, wealth and happiness!
David Feakes
P.S.  Want to get started on the most important planning you'll ever do for your family?  Give our office a call at (978) 263-6900 to get started.  You'll be so glad you did.
David Feakes is the owner of The Parents Estate Planning Law Firm, PC – a law firm for families in the Acton, Massachusetts area. David helps parents protect the people they love the most.  If you would like to receive David's exclusive, free report, "Six Major Mistakes To Avoid When Choosing An Estate Planning Attorney,"  you can get it right here.
The following two tabs change content below.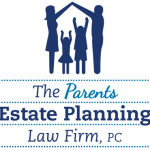 The Parents Estate Planning Law Firm, PC
At The Parents Estate Planning Law Firm, we answer your questions at your convenience; we stay in frequent communication; and we meet to discuss changes in life circumstances and in the law to ensure that your assets are protected.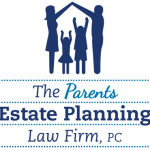 Latest posts by The Parents Estate Planning Law Firm, PC (see all)