Small business owners have no doubt that they need a financial advisor when starting their own companies, but sometimes equivocate on the subject of hiring an attorney.  While the proliferation of online legal do-it-yourself services has grown over the years, it's tempting for many to turn to the Internet for guidance.  But this could wind up costing you much more in the long run.
A review of online legal service websites in the September issue of Consumer Reports magazine found that most of these sites do not offer the flexibility small business owners need in crafting important legal documents.  While you may save a few hundred dollars by using a DIY legal site, you could pay thousands later to correct a legal issue that has been handled improperly.
There are several legal issues that small business owners face where using a Creative Business Lawyer™ is always the right choice, including:
Business structure formation
Human resources issues and compliance with state and federal regulations
Contract negotiations and agreements
Partnership agreements
The following two tabs change content below.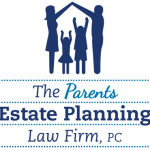 The Parents Estate Planning Law Firm, PC
At The Parents Estate Planning Law Firm, we answer your questions at your convenience; we stay in frequent communication; and we meet to discuss changes in life circumstances and in the law to ensure that your assets are protected.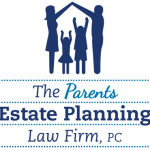 Latest posts by The Parents Estate Planning Law Firm, PC (see all)