Once your child turns 18, you lose the legal ability to make decisions for your child or even to find out basic legal, financial or health care information.
Like most parents, you may be surprised to learn that if your 18 year old "child" had a medical emergency without the proper legal documents in place, you would not likely be able to speak to the doctors.  Instead, you would have to go to court and ask a Judge's permission to obtain information about your own child's medical condition or to be able to make decisions about their treatment.
Here is a list of legal documents that allow anyone, including a young adult, to name another person to make medical and financial decisions for them, if they are unable to make them for themselves.  These documents are not costly to prepare, and everyone over the age of 18 should have them.
A Health Care Proxy (for health care matters) gives another person legal authority to make health care decisions (including life and death decisions) for your child, if necessary.
HIPAA Authorizations

give your child's doctors permission to discuss their medical situation with trusted family members who have been specifically authorized.  The Health Insurance Portability and Accountability Act protects your child's privacy by limiting who can look at their medical records.  This form, authorizing others to review your child's medical information, easily skirts that issue.

A Durable Power of Attorney (for legal and financial matters) gives another person legal authority to manage your child's finances without court interference, if necessary  That could even include semesters your child spends studying abroad.  It also gives the named agent the ability to speak with an employer or social security, or even pursue a lawsuit on your child's behalf.
Call Paula or Ally at (978) 263-6900 to schedule a time during the Thanksgiving or winter breaks to get these important documents signed.
The following two tabs change content below.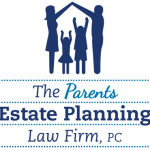 The Parents Estate Planning Law Firm, PC
At The Parents Estate Planning Law Firm, we answer your questions at your convenience; we stay in frequent communication; and we meet to discuss changes in life circumstances and in the law to ensure that your assets are protected.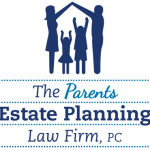 Latest posts by The Parents Estate Planning Law Firm, PC (see all)