Getting divorced? As a parent, a divorce is most definitely an important time to review your estate plan. Trusts vary in their structure, funding, and terms, so if you have one, it's hard to know how divorce will impact your trust without review. It's safe to say, without question, your trust (and really your entire estate plan) should be reviewed and likely, revised, during your divorce to prevent unforeseen negative outcomes.
The impact of a divorce on your trust can depend on a few key things:
The Trust's Structure
Trusts frequently name the spouse as a trustee and beneficiary. In divorce, clarify your wishes in regards to these provisions. Even if you want to keep each other in your financial plans going forward, the trust should be amended appropriately after your divorce is complete, so your intention is clear.
Whether It's Revocable or Irrevocable
If it's revocable, changing the terms of the trust is easy, but you may have to wait until after your divorce is final to do it due to "orders" that go into effect when you file for divorce that prevent you from moving assets. If your trust is irrevocable, it might be necessary to petition the court to change the trustees, and the trust assets themselves may or may not be part of the divorce judgment.
Your State's Laws on Community Property
Divorcing parties sometimes attempt to shield assets in trusts to keep them out of the pockets of the soon to be ex. When done surreptitiously, this could significantly complicate the divorce. Even when the assets in a trust are separate property, the income from the trust might still be considered for child support and alimony purposes.
Trusts can be affected by divorce, so you should take steps to protect your trust and your intentions. In addition, you may want to review and download our A Parent's Guide to Legal Planning After Divorce, which covers six topics you'll want to consider regarding your plan, during your divorce.
If you are ready to take that step, meet with us for guidance. As experienced estate planning attorneys, we can help you navigate your divorce so your assets, including those held in trusts, remain under your direction and control.  Our Family Wealth Planning Session guides you to protect and preserve what matters most. Before the session, we'll send you a Family Wealth Inventory Worksheet to complete that will get you thinking about what you own, what's most important to you, and what you can do to ensure your family is taken care of- no matter what.
To your family's health, wealth and happiness- whatever its form,
David Feakes
P.S. Want to get started on the most important planning you'll ever do for your family? Give our office a call at (978) 263-6900 to get started. You'll be so glad you did.
David Feakes is the owner of The Parents Estate Planning Law Firm, PC – a law firm for families in the Acton, Massachusetts area. David helps parents protect the people they love the most.
The following two tabs change content below.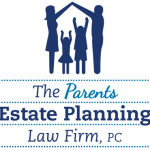 The Parents Estate Planning Law Firm, PC
At The Parents Estate Planning Law Firm, we answer your questions at your convenience; we stay in frequent communication; and we meet to discuss changes in life circumstances and in the law to ensure that your assets are protected.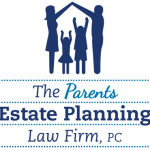 Latest posts by The Parents Estate Planning Law Firm, PC (see all)