Have you ever thought about what happens to your social media accounts after you die? According to the Pew Research Center, 74 percent of Internet users maintain a social media presence using websites like Facebook, LinkedIn, Instagram, and Twitter. The far majority of those use Facebook.
Who Owns Your Online Accounts?
Many people assume that the online accounts they use are "their" accounts and that they have the right to decide what happens with those accounts after they die. That is simply not true.
While a few states have adopted laws to give family some ability to obtain or access online accounts, access is usually a matter of contract. When you sign up for a social media, email, or banking account, you agree to the company's terms of service. Those terms of service typically dictate what happens to your account after you die.
The good news is that many social media providers are beginning to recognize that consumers should have a say in whether their accounts die with them.
Why Should You Care?
Your online social media accounts contain unique and touching memorabilia about you. It may comfort your family and friends to revisit that material so they can maintain a connection with you and with each other. It really is a pretty cool way to live on in the hearts and minds of your loved ones. How could you do that otherwise?
If you don't take steps to provide for your social media presence after you die, your loved ones will be faced with significant hurdles to access your material, including photographs and posts. In most cases, there are many hoops to clear involving death certificates and proof of identification. Sometimes, even a court order is required.
What Options Are Available for Facebook?
Facebook offers two options that subscribers may choose before they die. The first is account deletion. With this option, Facebook permanently deletes the account when notified of a user's death. You can make your selection here.
The second option is a memorialized account. If this option is chosen, Facebook freezes the account and shows the word "remembering" in the person's profile. In a memorialized account, Facebook friends may share memories on your page. However, the account is removed from public spaces, so that active events such as birthday reminders no longer occur.
With memorialized accounts, Facebook also allows you to name a "legacy contact." A legacy contact can pin something to your profile, update your cover photo, and respond to new friend requests. You may also allow this person to download portions of your content, although they cannot access your messages or remove any friends or material.
If you do not make an election, your account will be memorialized with no legacy contact.
As a Personal Family Lawyer®, I can further advise you on all your options and make things as easy as possible for your family during a Family Wealth Planning Session.  If you would like to have a talk about estate planning for your family, call our office today to schedule a time for us to sit down and talk.
To your family's health, wealth and happiness!
David Feakes
P.S.  Want to get started on the most important planning you'll ever do for your family?  Give our office a call at (978) 263-6900 to get started.  You'll be so glad you did.
David Feakes is the owner of The Parents Estate Planning Law Firm, PC – a law firm for families in the Acton, Massachusetts area.  David helps parents protect the people they love the most.  If you would like to receive David's exclusive, free report, "Six Major Mistakes To Avoid When Choosing An Estate Planning Attorney,"  you can get it right here.
The following two tabs change content below.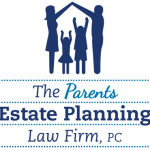 The Parents Estate Planning Law Firm, PC
At The Parents Estate Planning Law Firm, we answer your questions at your convenience; we stay in frequent communication; and we meet to discuss changes in life circumstances and in the law to ensure that your assets are protected.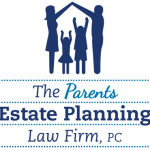 Latest posts by The Parents Estate Planning Law Firm, PC (see all)