When it comes to matters of life or death, whom do you trust with yours?  This is a critical question that estate planning attorneys must ask of their clients when developing a health care directive, a vital document for anyone over the age of 18.
A health care directive is a legal document that enables you to name someone who will make critical decisions about your health care in case you are incapacitated and unable to make those decisions for yourself.  This applies not only to live-saving health measures, but life-ending measures as well.  So choosing a health care agent you trust to carry out your wishes is of paramount importance.
As a Personal Family Lawyer®, I often find that spouses are not always the best choice to act as a health care agent.  There are circumstances when siblings may be a better choice, since you are likely to share common values and have a foundation of trust.  For many spouses, making end-of-life decisions can prove too difficult; consider your choice of health care agent carefully, as it must be someone you not only trust to make the right decision, but also someone who can stand up for their decision in the face of family disagreement.
If no health care directive is in place and you become incapacitated, the state will decide who will act as your health care agent – usually your next of kin.  If this is not the right person for you, then a health care directive is the best way to ensure your wishes are carried out by the person you feel is best qualified to perform this important task.
To your family's health, wealth and happiness!
David Feakes
P.S.  Want to get started on the most important planning you'll ever do for your family?  Give our office a call at (978) 263-6900 to get started.  You'll be so glad you did.
David Feakes is the owner of The Parents Estate Planning Law Firm, PC – a law firm for families in the Acton, Massachusetts area.   David helps parents protect the people they love the most.  If you would like to receive David's exclusive, free report, "Six Major Mistakes To Avoid When Choosing An Estate Planning Attorney,"  you can get it right here.
The following two tabs change content below.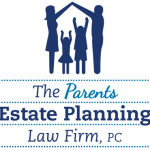 The Parents Estate Planning Law Firm, PC
At The Parents Estate Planning Law Firm, we answer your questions at your convenience; we stay in frequent communication; and we meet to discuss changes in life circumstances and in the law to ensure that your assets are protected.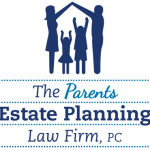 Latest posts by The Parents Estate Planning Law Firm, PC (see all)