To ensure your children continue with the lifestyle and values you want for them, it is important to put aside your fears and make an estate plan that includes selecting an appropriate guardian.  A skilled Personal Family Lawyer® can be a valuable ally to help walk you through the process and make sure the legal paperwork is in place so that your final wishes are carried out.
Once you and your spouse have created a list of potential guardian candidates, take these items into consideration:
Relationships.  It probably isn't a good idea to send your children to live with someone they've never met unless you have no other choice. Select someone your child knows, likes and trusts.
Distance. Depending on the age of your child, you may not want to uproot them and move them across the country. Keep in mind that younger children usually adapt better to change than older ones.
Values. Select a guardian who shares your religious beliefs, but also has similar views on education and discipline.
Health. While you may want to select your own parents as guardians for your children, their age or overall health may not make them the best choice.
Family.  If your guardian of choice already has three kids, would you want to add your kids into the mix? What if you are selecting someone who hasn't started a family yet?
Responsibility. You may be surprised to find out that some of your top choices may not want the responsibility. Have a frank discussion with your top candidates and respect their feelings.
To your family's health, wealth and happiness!
David Feakes
P.S.  Want to get started on the most important planning you'll ever do for your family?  Give our office a call at (978) 263-6900 to get started.  You'll be so glad you did.
David Feakes is the owner of The Parents Estate Planning Law Firm, PC – a law firm for families in the Acton, Massachusetts area.  David helps parents protect the people they love the most.  If you would like to receive David's exclusive, free report, "Six Major Mistakes To Avoid When Choosing An Estate Planning Attorney,"  you can get it right here.
The following two tabs change content below.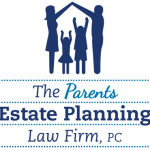 The Parents Estate Planning Law Firm, PC
At The Parents Estate Planning Law Firm, we answer your questions at your convenience; we stay in frequent communication; and we meet to discuss changes in life circumstances and in the law to ensure that your assets are protected.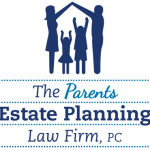 Latest posts by The Parents Estate Planning Law Firm, PC (see all)