You're excited about growing your business through a strong Web presence…
You're ready to invest in the growth of your business with a real deal web designer…
But how do you know who to choose for this critical component of your marketing?
These are the things you need to consider when making your choice:
Are you willing to work remotely with a designer or are you looking for someone locally?  So much can be done remotely these days, particularly when it comes to web design.  If you're willing to have this type of arrangement, it will give you a greater number of options.
You want a web designer that asks about your business. If you have a designer that simply asks you what you want on your site, they're not going to transfer your business' vibe and values to your site – and you need that.
The company you choose needs to not only know how to design a website, they need to be experts at internet marketing and search engine optimization, also. You want a site that's going to generate prospect and sales.
Make sure they have a portfolio of sites they've previously designed so you can see if their style works for you.  Do their sites seem to conform to their clients, or are they cookie cutter?  This could be a big clue for you.
Do you LIKE the designer? It's a business arrangement, but you need to find a designer with whom you can have a rapport. Even if you don't know HTML from Swahili, a designer should never patronize you or condescend. Make sure you feel good about the person you hire to do this very important task.
Ask for references for their prior work and follow up with those references.  Ask their former and current clients not just how they like the final product, but how the process of creating the site with the web designer went.
If you have a firm deadline by which your website must be done, be sure your designer can meet it.  If you don't have a specific deadline, work with the designer to create a deadline that you can both meet based on each of your project tasks.
Get an understanding of how the process will be documented, and make sure there is a clear decision making record so that you don't end up paying for work that wasn't done according to your agreement or direction.
Make sure you understand all fees up front. Some developers charge one flat up-front fee to build the site, and then you're on your own. Some charge you a monthly fee to host the site…forever. They should explain all the options to you and make sure you are comfortable with what you choose. Also, is any kind of support or training included in the price? Will you have to go back to them each time you need to edit your site, or will your site be on a Content Management System (CMS) that you can use yourself? If you have to pay a designer every time you want to change a picture or update a blog post, you need to be aware of that from the beginning.
Finally, you need to be sure that your agreement is documented in a contract that sets forth all of your understandings and expectations.  There are several pieces to this that need to be addressed, including the rights to the content, the domain name, and all contingent understandings in the event your expectations are not met.
If you're ready to take the plunge and hire your web designer, don't go it alone.  Let us help you get this important agreement in place and ensure all of your rights are protected during this process.
The following two tabs change content below.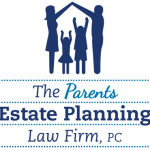 The Parents Estate Planning Law Firm, PC
At The Parents Estate Planning Law Firm, we answer your questions at your convenience; we stay in frequent communication; and we meet to discuss changes in life circumstances and in the law to ensure that your assets are protected.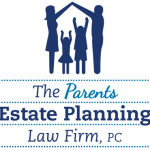 Latest posts by The Parents Estate Planning Law Firm, PC (see all)