If you are a small business owner, you may have already given some thought to long-term business succession planning.  But what if something happens to you tomorrow?  Is your business protected?
An illness or accident that causes you to be suddenly absent from your business can create havoc if there are no plans in place for this possibility.
There are a number of options that can help you ensure your business runs smoothly in the event you become incapacitated:
Guardianship – you can appoint a guardian to assume your business responsibilities.
Power of Attorney – executing a power of attorney appoints someone as your agent to take over your business affairs.  You can decide on the scope of their authority as well as the circumstances under which they would take over.
Trust – by placing your business in a trust, you are able to name a successor trustee to manage the assets of the trust (the business) in your absence.  A business trust can also allow you to specify how the assets of the company are distributed upon your death.
The following two tabs change content below.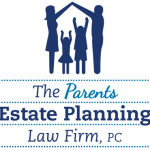 The Parents Estate Planning Law Firm, PC
At The Parents Estate Planning Law Firm, we answer your questions at your convenience; we stay in frequent communication; and we meet to discuss changes in life circumstances and in the law to ensure that your assets are protected.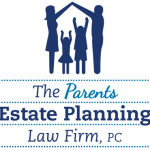 Latest posts by The Parents Estate Planning Law Firm, PC (see all)