Asset protection planning is an important step to take in safeguarding your hard-earned assets from being lost, inadvertently, because you overlooked something important.
The most foundational level of asset protection is to plan for what will happen to your assets in the event of your incapacity or death.
Asset Protection in Death
If you become incapacitated or die without proper planning in place, your assets will get stuck in the court system, and could be delayed in getting to your loved ones, or may even be even lost. If you have not reviewed your planning for death or incapacity in the past few years (or ever, at all), you will want to call us for a Family Wealth Planning Session, as soon as possible.
Asset Protection in Life
And, what about planning to protect assets from things that could happen during life, such as potential litigation, taking on too many debts, accidents, or other mishaps?
First and foremost, buy insurance! Insurance can do two things an asset protection plan can't: pay to defend you in the event a lawsuit is brought against you, and pay to settle any lawsuits. Bottom line: insurance says "I love you." And, if you need it, you'll be glad you have it.
As part of your Family Wealth Planning Session, we will look at the types and amounts of insurance you have, and determine what else may be needed, or if you are even over-insured.
If you have a business, make sure you've fully separated personal and business assets. And that you are using your business entity properly, to ensure that any business activities are kept within your business entity, and that you have us review any personal guarantees before you sign something that could create personal liability for you. You may need more thorough asset protection, due to an upcoming marriage, or if you engage in risky activities.
Asset protection cannot be take care of after something happens. It must be set up ahead of time to be effective, and so it must happen now, if you want to get set up right.
Protecting your assets takes know-how. If you're ready to develop a smart asset protection plan, consider sitting down with an experience estate planning attorney that can help you with your asset protection planning needs. Our Family Wealth Planning Session guides you to protect and preserve what matters most. Before the session, we'll send you a Family Wealth Inventory and Assessment to complete that will get you thinking about what you own, what's most important to you, and what you can do to ensure your family is taken care of, no matter what.
The following two tabs change content below.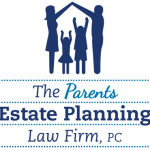 The Parents Estate Planning Law Firm, PC
At The Parents Estate Planning Law Firm, we answer your questions at your convenience; we stay in frequent communication; and we meet to discuss changes in life circumstances and in the law to ensure that your assets are protected.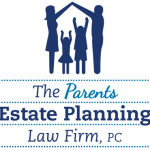 Latest posts by The Parents Estate Planning Law Firm, PC (see all)