Here are two scientific facts: Diamonds are forever. We are not. However, through science, there is now a way to immortalize ourselves or our loved ones by turning cremated ashes into diamonds.
One of the first companies to turn dust into diamonds was profiled recently in The Atlantic. A Swiss company called Algordanza has perfected the process that takes inner earth millenniums, turning the carbon from human remains into a diamond.
The company receives 800 urns every year, and for a cost ranging from $5,000 to $20,000, it turns them into unique diamonds using diamond presses that apply pressure of almost 800,000 pounds per square inch at temperatures of up to 2,500°F. The entire process takes approximately three months before a diamond is produced.
Each diamond is unique in color, resulting from the specific combination of trace elements that are present in every person. Many different things can affect color: the presence of metal in the body, remnants of chemotherapy and other variables all have an impact on the final color.  Many diamonds turn out blue because of the presence of boron in the human body; if the decedent had blue eyes, this can be especially meaningful to the family.
Algordanza says it does not add any chemicals or other treatments to color the gems artificially: "We do not believe in manipulations. As soon as you have additives, there's something in a diamond that doesn't belong."
Most people elect to have their diamonds set in jewelry, although there are some who have buried them in special places or even thrown them in a lake at a favorite fishing spot.
LifeGem is an American company that produces diamonds from cremated ashes or even a lock of hair. To makes its diamonds, the company harvests the carbon elements from the cremated ashes. Under high heat, the carbon is purified into graphite, which is then placed into a diamond press that exerts high heat and pressure to create a rough diamond.
The rough diamond is then cut and polished by skilled diamond cutters and certified for authenticity. Each diamond is molecularly identical to natural diamonds, with the same brilliance, luster and hardness found in mined diamonds.
Unlike Algordanza, LifeGem will create a diamond from a pet's remains as well as locks of hair from the living or those who have died and are to be buried rather than cremated.
While we do not create diamonds, we do help you capture and pass on your own story for your loved ones through a special recording we produce for each of our clients as part of our legacy planning process. It's a gift your family will cherish forever!
As a Personal Family Lawyer®, I can further advise you on all your options and make things as easy as possible for your family during a Family Wealth Planning Session.  If you would like to have a talk about estate planning for your family, call our office today to schedule a time for us to sit down and talk.
To your family's health, wealth and happiness!
David Feakes
P.S.  Want to get started on the most important planning you'll ever do for your family?  Give our office a call at (978) 263-6900 to get started.  You'll be so glad you did.
David Feakes is the owner of The Parents Estate Planning Law Firm, PC – a law firm for families in the Acton, Massachusetts area.  David helps parents protect the people they love the most.  If you would like to receive David's exclusive, free report, "Six Major Mistakes To Avoid When Choosing An Estate Planning Attorney,"  you can get it right here.
The following two tabs change content below.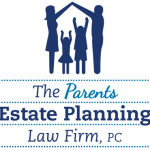 The Parents Estate Planning Law Firm, PC
At The Parents Estate Planning Law Firm, we answer your questions at your convenience; we stay in frequent communication; and we meet to discuss changes in life circumstances and in the law to ensure that your assets are protected.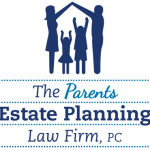 Latest posts by The Parents Estate Planning Law Firm, PC (see all)