Class action lawsuits are common in our court systems. Most everyone has received a notice in the mail of a class action suit involving consumer products, from cars to jewelry. Even if the recipient has a valid claim, the information being provided is lengthy, in small print, and very legalistic. As a result, a lot of people are inclined to just throw the notice away.
The subject matter of consumer class action lawsuits can be very broad. They may cover product liability or false advertising, for instance. The people who file the suit, known as "class representatives," do so on behalf of themselves and other people who are likely to have the same type claim. For example, they may all have a claim against one company that manufactures or markets a specific product.
One aspect of class action suits, as they progress, is the need to identify class members who do not know about the suit. That challenge results in those mailings we are all apt to receive. With products such as cars, it is much easier to identify people who have purchased a particular vehicle that is the subject of a suit. Other products, however, do not lend themselves to easy identification of potential class members.
Duracell, for example, was sued because it marketed an ultra-life battery that was said to be superior to its copper top line and, of course, sold for a higher price. The lawsuit alleged false advertising in that the ultra-life batteries had no longer life than the copper tops. Because records did not exist that showed the hundreds of thousands, if not millions, of people who had purchased the batteries, other means had to be used to notify class members.
Class actions are regularly reported in news outlets, both print and online, but for those who do not keep up with current business and consumer news, there are other sources of information. Websites such as Top Class Actions and Class Action Rebates track open class actions and provide the ability to file a claim for relief.
As a Personal Family Lawyer®, I can further advise you on all your options and make things as easy as possible for your family during a Family Wealth Planning Session.  If you would like to have a talk about estate planning for your family, call our office today to schedule a time for us to sit down and talk.
To your family's health, wealth and happiness!
David Feakes
P.S.  Want to get started on the most important planning you'll ever do for your family?  Give our office a call at (978) 263-6900 to get started.  You'll be so glad you did.
David Feakes is the owner of The Parents Estate Planning Law Firm, PC – a law firm for families in the Acton, Massachusetts area.  David helps parents protect the people they love the most.  If you would like to receive David's exclusive, free report, "Six Major Mistakes To Avoid When Choosing An Estate Planning Attorney,"  you can get it right here.
The following two tabs change content below.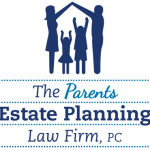 The Parents Estate Planning Law Firm, PC
At The Parents Estate Planning Law Firm, we answer your questions at your convenience; we stay in frequent communication; and we meet to discuss changes in life circumstances and in the law to ensure that your assets are protected.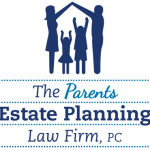 Latest posts by The Parents Estate Planning Law Firm, PC (see all)