If you have young children, chances are that your summer activities include some careful planning to keep them safe from harm.  Unfortunately, even with proper precautions in place, accidents do happen and not just to children.  Have you planned for what will happen to your children if you are the one involved in a tragic accident?
If you don't put the proper legal protections in place and the unthinkable happens to you, any number of things could happen to your children, and none of them are good:
Your children could be put in the care of Child Protective Services, even temporarily.  You never want strangers determining your children's fate.

Your children could be put in the custody of someone you would never want to have them by a judge who does not know you or your family dynamics.

Your family could get into a fight about the custody of your children.

Your estate can be thrown into probate, with a portion of your assets going to court costs and fees — money that your children could use in the future.

If you have significant assets, those could go to your children once they turn 18 in one lump sum that they will likely not be prepared to handle properly.
Since there are so many bad things that can happen to your children should something bad happen to you, we have developed the Kids Protection Plan® for families with young children.  This plan includes a comprehensive set of instructions and legal documents that will ensure your kids will be raised by someone you choose and that your assets are protected for their well-being.
As a Personal Family Lawyer®, I can further advise you on all your options and make things as easy as possible for your family during a Family Wealth Planning Session.  If you would like to have a talk about estate planning for your family, call our office today to schedule a time for us to sit down and talk.
To your family's health, wealth and happiness!
David Feakes
P.S.  Want to get started on the most important planning you'll ever do for your family?  Give our office a call at (978) 263-6900 to get started.  You'll be so glad you did.
David Feakes is the owner of The Parents Estate Planning Law Firm, PC – a law firm for families in the Acton, Massachusetts area.  David helps parents protect the people they love the most.  If you would like to receive David's exclusive, free report, "Six Major Mistakes To Avoid When Choosing An Estate Planning Attorney,"  you can get it right here.
The following two tabs change content below.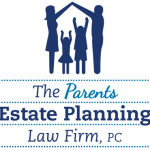 The Parents Estate Planning Law Firm, PC
At The Parents Estate Planning Law Firm, we answer your questions at your convenience; we stay in frequent communication; and we meet to discuss changes in life circumstances and in the law to ensure that your assets are protected.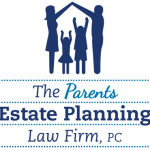 Latest posts by The Parents Estate Planning Law Firm, PC (see all)