It's so tempting to get caught up in the media hype of recession news doom and gloom. For the vast majority of people that hype will become a self-fulfilling prophecy, but if you can keep your head on straight with these 5 tips, you'll turn the recession into the biggest boom of your life.
See Opportunities Where Others See Limitation
Fear can be your greatest ally or your greatest enemy. The choice is yours to make. If you allow the fear mongering to affect you, you will stop investing in yourself, start hoarding your resources, and they will begin to shrink, validating the idea of a recession. Don't act from fear. This is the time to invest more in your business and yourself.  Focus on the opportunities and possibilities and move into action from a place of confidence and faith that you cannot lose, and you will expand your resources even while so many others seem to be experiencing a recession.
Know All Your Options – Consult a Trusted Advisor Who Will Be There Through Ups and Downs
The temptation is to run away and bury your head in the sand, but that's fear talking. For example, hundreds of homeowners are just up and walking away from their homes without exploring all of their options.  This is the last thing you should do when facing a crisis situation, and yet when bank people open the doors on many homes, they find months of piled up mail from the service center offering payment term extensions. Remember, Trump was once nearly a billion dollars in debt and he negotiated his way out. You can too. The key is to make sure you have the guidance of an objective, trusted advisor who can help guide you to making decisions based on the right things and not fear. This is an advisor who must be on your side and not be compensated based on your decisions.
Get Your Financial House in Order
Be aware of where you stand financially and get to know your company's finances.  Pay attention to what you DO have. Too many people get focused on what they don't have and lose sight of all they have to be thankful for – conduct a LIFT Foundation Business Audit and understand what you might need to shore up your business during these times.
Consolidate and Simplify
Consolidate and simplify.  If you have accounts at 19 different institutions, consolidate them down into the essentials – a single interest-bearing checking account with no fees, a high-interest savings account that is FDIC-insured for emergencies, a well-diversified investment account at a single institution with your retirement account at that same institution, and all of it owned in the name of your living trust. (We can help you with this too!)
Make the Decision to Be Successful, No Matter What
Don't let the recession be an excuse not to be successful; it's easier to give up when you convince yourself you have a reason, like a recession.  Persistence is the one and only pathway to success.
The following two tabs change content below.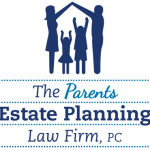 The Parents Estate Planning Law Firm, PC
At The Parents Estate Planning Law Firm, we answer your questions at your convenience; we stay in frequent communication; and we meet to discuss changes in life circumstances and in the law to ensure that your assets are protected.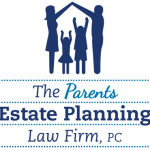 Latest posts by The Parents Estate Planning Law Firm, PC (see all)