Your ideas aren't worth anything if you don't get them out there into the world. I come across a lot of entrepreneurs who are afraid that if they talk about their idea, it'll get stolen and so they keep it under wraps and don't capitalize on it.
Here are three legal tools you can use to protect your ideas – with the oversight of a Creative Business Lawyer™:
Non-disclosure agreement. If you need to share your vision with another collaborator – for example, a manufacturer or vendor – request that they sign a non-disclosure agreement to protect confidentiality. Our LIFT Foundation System includes a template Non-Disclosure Agreement or we can draft a custom agreement for your business.
Non-compete agreement. If you need to hire support to bring your idea to market (and you do), make sure that all employees and independent contractors sign a non-compete agreement to prevent them from leaving your company and taking your idea with them.
Work-for-hire agreement. Anyone you may hire to help you refine or improve on your product or service creatively, such as with web development, design or copywriting needs to sign a work-for-hire agreement that clearly states you retain complete ownership rights to all improvements or revisions made to the product or service. This ensures you retain your rights as the inventor or developer of the product or service.
Here's the truth of the matter: you must get your ideas out into the world for them to come to fruition. If you don't, someone else will. So take the actions now to give you the comfort you need to broadcast loudly what you are doing. We are here to help.
The following two tabs change content below.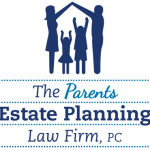 The Parents Estate Planning Law Firm, PC
At The Parents Estate Planning Law Firm, we answer your questions at your convenience; we stay in frequent communication; and we meet to discuss changes in life circumstances and in the law to ensure that your assets are protected.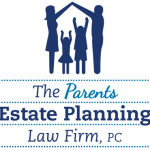 Latest posts by The Parents Estate Planning Law Firm, PC (see all)