Most people have heard the recent stories splashing the front pages of newspapers and news channels about the indiscretions of the United States Secret Service. The venerable Service, which was assumed to carry out its duty of protecting the President with dignity, is now seen as a potential breeding ground for arrogance and debauchery.
In particular, the revelations of a married man soliciting prostitutes while other colleagues were compromising the security of the same person they were sworn to protect has shocked many.  Additional allegations have surfaced about similar issues in other Central American countries, and the Secret Service finds itself in the middle of a full-scale crisis.
In response, the Secret Service has issued a set of rules and guidelines in an attempt to ensure there are no further incidents. The guidelines are clear and well-written and have been lauded by many. Yet to others they are a matter of common sense, and many pundits have asked why these rules are just now being written and expressed. Would these scandals have been avoided if the agency had established the right protocols, rules, and values from the beginning and ensured all agents knew how to abide by them?
What You Should Learn From This
For small businesses, being transparent about expectations with employees is an essential ingredient to ensuring a healthy customer experience and a growing business. There should be no secrets when it comes to expectations of behavior. Those expectations need to go beyond a sign in the restroom telling employees to wash their hands. They need to set the tone for behavior in the context of your employees representing your brand.
Some small businesses are beginning to adopt a big business practice by putting in place Codes of Conduct. These codes explain the mission and purpose of the business and the core values by which it operates. They give employees guidance on legal matters like harassment and conflict of interest, and they provide examples of how employees should conduct themselves on a day-to-day basis.
However, as much as these codes are very helpful, they often sit in a desk drawer or are handed to new employees with a stack of other start-up paperwork. Instead, the small business owner should make the Code of Conduct a living document and use it to guide the business on a day-to-day basis. The best small business leaders are bringing a discussion of core values into their staff meetings and providing an open door for discussions about gray areas and uncertainties. Some are providing case study examples and role playing for their managers and leaders to help them understand how to lead and uphold expectations.
Getting Customers Involved
Recently, even more progressive small business owners have created principles they share with customers as a commitment to providing certain types of experiences, and setting expectations for employee behavior. These commitments go beyond standard customer service guarantees and get to the heart of the experience customers will have when engaging with anyone related to the small business operation. Most importantly, these commitments are shared publically and made known to all.  There are no secrets when it comes to setting expectations and keeping promises related to behavior.
Our Promise to Customers
In our transparent and connected world, the Secret Service has learned how difficult it is to keep secrets. The best small business owners will embrace transparency and set expectations that will ultimately delight their customers.  Our commitment to customers is that we will provide you with thorough legal representation at a price that won't leave you guessing about your next legal bill.
The following two tabs change content below.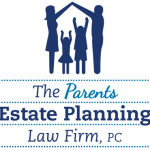 The Parents Estate Planning Law Firm, PC
At The Parents Estate Planning Law Firm, we answer your questions at your convenience; we stay in frequent communication; and we meet to discuss changes in life circumstances and in the law to ensure that your assets are protected.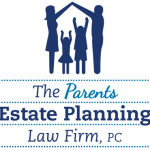 Latest posts by The Parents Estate Planning Law Firm, PC (see all)