Tip #1: Believe in and learn to depend on yourself.  Having a job in Corporate America or with the federal government is not security.  Downsizing happens all the time.  As an example, the U.S. Postal Service just announced that it is closing 3,700 branches.  Similarly, majorU.S. corporations are downsizing to keep costs low and maximize profits.  The fact is that many jobs are being exported to countries with cheap labor.  The question, in light of that fact, is what will you do about it?
When you accept as an absolute truth that your employer—your perceived source of security—might not be around forever, you have to make what seems like a tough choice.  You'll have to choose to trust your own judgment and skills.  You'll have to choose to take risks and, as a corollary, learn to minimize risk and maximize potential returns.  In retrospect, choosing self-reliance will be the hardest part of what lays before you . . . trust us.  That's because once you've become self-reliant, once you've accepted responsibility for achieving your desired outcomes, well . . . you're self-reliant and figure out how to make it happen!  The first step in a journey of a thousand miles is also often the scariest step.  It's often that way in the business, which means fear has one place to go.  Away.  Far away.  Here's the tip: Don't put off becoming self-reliant.
Tip # 2: The much anticipated "cloud" is here.  Take advantage of it!  Computers are more powerful than ever, and virtual storage, applications, and software solutions are now affordable for small business owners.  It's the best way to make your small business a true competitor in an ever-expanding marketplace.  Giants in industry are slow to respond to new niches and, at times, ignore small niches altogether.  But what might seem small to an industry leader could prove to represent huge profits for you.  Besides, a dedicated individual can compete with giants for small market segments.  The trick is to be nimble.  The cloud will allow you to compete and provide services comparable to those of industry leaders.  Ignore it at your own peril.
Tip # 3: Respect your time and learn to manage it.  A few principles can help with time management:
Develop a clear sense of direction.  That means understand the big picture of what you want to accomplish and how you want your business to look.  A view of the big picture will allow you to set interim goals and prioritize.  Make sure you share your vision with your employees and, more importantly, make sure your partners share the vision with you!
Make sure everyone makes use of the same system for planning and organizing, and make sure that calendars and contacts are available to everyone.  Appointments noted on post-its are often forgotten, so eliminate scrap paper appointment making, and save time.
Batch.  By handling multiple tasks in a selected block of time, you can make sure to accomplish the things that need to get done without wasting precious seconds on the periphery of each task.  Know what you need to accomplish ahead of time, and attack it!
Tip #4: Protect yourself.  Have the proper legal entities in place, and make sure your bases are covered in terms of employee issues, taxes, insurance, and limitation of liability.
The following two tabs change content below.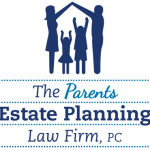 The Parents Estate Planning Law Firm, PC
At The Parents Estate Planning Law Firm, we answer your questions at your convenience; we stay in frequent communication; and we meet to discuss changes in life circumstances and in the law to ensure that your assets are protected.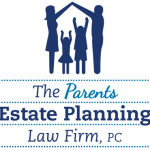 Latest posts by The Parents Estate Planning Law Firm, PC (see all)