It's safe to say that most, if not all, potential customers utilize the Internet during their shopping process. This includes locating businesses, their products and services, and customer reviews on the Internet after watching, hearing or viewing targeted advertisements.
In targeting potential customers, today's modern businesses have invested heavily in their individual websites and virtual billboard advertisements, such as pay-per-click and banner advertisements. Today's businesses have also used Internet-based communications such as e-mail, instant messaging and Tweets™ to advertise their products and services, and have paid particular attention to the way Internet users locate the products/services in which they are interested.
With today's new marketing opportunities come new risks as the changing law adapts to the evolving use of technology for commercial transactions.
Advertisement in the New and Evolving Media
As a modern business, you are spending hundreds, if not thousands, of dollars on your print, radio, television and online advertisements.  Additionally, your investment in advertising has developed your "branded" identity. As a result, all forms of your advertisements, website content and brands are your intellectual property, and they can be protected by obtaining federal copyright and trademark registrations.  Not only do such intellectual property registrations add value to your business' net worth, but they also can prevent, or quickly resolve, unfair and deceptive practices by a competing dealership that utilizes your copyrighted ad content or trademarks to compete against you.
If you are spending hundreds of thousands of dollars in television, radio, Internet or print advertisements, a Creative Business Lawyer™ can assist you in securing your intellectual property rights to add value to your business' net worth and deter your competitors from unlawfully using it to compete against you.
Keyword Advertisements
As a modern business, you are also targeting your potential customers by using the same search engines those potential customers use to find information about their desired products/services and your business on the Internet.  Internet search engines, such as Google®, bing™ and Yahoo!®, assist vehicle buyers in finding websites that have information about their desired products and services by displaying a list of sites that contain search terms or "keywords" entered by the potential customer.  The order in which the listed websites appear is very important since only the top few sites on the first page of the results are likely to be visited by a potential customer.  As a result, today's modern businesses are utilizing online search engine marketing techniques that focus on increasing the likelihood that their websites will appear near the top of generated search results.
Used properly, online search engine marketing techniques can directly increase the number of visitors to, and sales by, your business.  However, when these techniques are used improperly, they can cause your business to lose sales or incur liability. This occurs when a business utilizes someone else's trademarked property as keywords in its online search engine marketing techniques. For example, this can happen in pay-per-click advertisements where a business pays Google® a fee each time their ad is displayed when the potential customer is instead searching for the business that actually has the rights to use those trademarked phrases.
If your business has any of these legal concerns, or if your business desires to be proactive and implement steps to avoid and/or minimize future risks, please contact us to assist you in getting the right plan in place to implement these techniques effectively and legally.
The following two tabs change content below.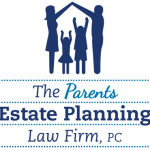 The Parents Estate Planning Law Firm, PC
At The Parents Estate Planning Law Firm, we answer your questions at your convenience; we stay in frequent communication; and we meet to discuss changes in life circumstances and in the law to ensure that your assets are protected.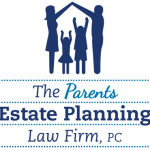 Latest posts by The Parents Estate Planning Law Firm, PC (see all)