Entrepreneurs are visionaries.  That means envisioning the future and effectively communicating that vision to stakeholders in your business, specifically employees.  If you can get employees to "buy in" to your vision and vest themselves in achieving it, then your job is more than half way finished.
Managers determine what tasks need to be accomplished in order to achieve the strategic vision.  It's the manager who decides who should be completing which tasks and holding people accountable for getting the job done.
Technicians are constantly aware of systems, and they are constantly thinking about how systems can be made more efficient.  Technicians do the actual work.
In most cases, business owners spend their time being technicians.  It is, after all, technical capabilities that make most businesses possible in the first place.  But unless the visionary and management roles are fulfilled, your business will stagnate or fail.
Cause and Effect
Have you ever complained that there's just not time to work on being a good manager and visionary?  Have you ever thought that you're too busy being a technician to worry about the strategic posture of your business?  If so, you're not alone.
What if the issue of time management is not preventing you from doing strategic and managerial work . . . what if it's a result of the fact that you haven't done that work in the first place?  Take a moment to think about that concept.
Types of Distractions
There are generally two types of distractions that can prevent business owners from taking the time to develop strategic and managerial missions:
Internal distractions – these come from a lack of discipline, self-organization, or a failure to maintain a view of the big picture.
External distractions – these come from a lack of structure, organization, or clear boundaries between you and your employees.
Create a Strategy Zone
Here are some tips to help you devote time to being a visionary and manager:
Put an uninterrupted hour on your calendar every day for strategic work.  Go to a place where your focus won't be under attack.  Turn off the internet and your phone, and take notes the old fashioned way.  Go to a library or coffee shop or sit in your car.  In short, do whatever it takes to minimize outside distractions.
Let your employees know that your strategic thinking time is strictly off limits.  Communicate the importance of your "closed door" hour, and be firm.  One good policy is to say, "unless you'd contact me about this on my cell phone after hours, then it can wait."
If you spend this strategic time in your office, then put an inbox outside your office so that your employees can drop off communications without disturbing you.  Make sure you respond to these messages quickly, lest your strategy become ineffective due to you not holding up your end of the bargain.
The following two tabs change content below.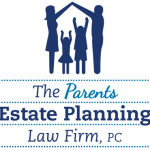 The Parents Estate Planning Law Firm, PC
At The Parents Estate Planning Law Firm, we answer your questions at your convenience; we stay in frequent communication; and we meet to discuss changes in life circumstances and in the law to ensure that your assets are protected.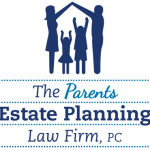 Latest posts by The Parents Estate Planning Law Firm, PC (see all)