We tend normally to think of goals as a good thing.  In most cases, it's a good idea to establish goals.  Goals give us something to shoot for and a baseline for knowing how well we're doing in terms of making personal or professional progress.  That doesn't mean that all goals are good.  In some cases, people confuse goals with dreams, and that can be a recipe for stagnation and slow growth.
When The Timeline Is Too Long
Consider this short parable and see if you can see where the main character goes wrong:
A very successful business woman–an entrepreneur in every sense of the word–decided that she wanted to achieve a new level of success.  Her immediate needs were met.  She didn't need to worry about money on a personal level.  She lived in a lovely home that was paid for, and her business was relatively self-sustaining, since she had created and implemented systems that allowed her to gain a profit without a daily struggle.  By most accounts, this woman was pretty wealthy, but by her own account she wanted to achieve greater things.  She felt a desire for more, though it wasn't a primal drive.
This woman's goal was to eventually own a private jet.  That, she thought, would set her apart.  She thought of the number of ways in which she could achieve her goal.  She could start another business and use her experience with systems and her management skills to create a parallel stream of income.  She could grow her existing business, or as another option, she could invest her current stream of income aggressively and gain a return commensurate with the risk she was willing to take.  In short, she had many options, but no matter which option she pursued, she knew it would take a long time to earn enough money to buy a private jet.  In fact, by her own calculations it would take about ten years of steady effort with reasonable levels of risk to achieve the goal.
Fast forward five years . . . the woman in our story still dreams of having a private jet.  She is still wealthy by objective measures and her original business is still thriving.  She did start a new venture several years ago, but her passion for it fizzled after two years time–before it became self-sustaining–and she sold it for a small profit to a budding entrepreneur who was "hungrier" than she.  The woman in our story is no closer to having a private jet.
What Went Wrong
The woman in the story above made a mistake that many of us repeat in our own lives.  She set a goal that was achievable, but the only way she saw to achieve the goal was with years and years of additional hard work that added nothing to her everyday quality of life.  What happened is that the woman's goal was set so far into the future that it became a dream.  What's the difference between a goal and a dream?  Simply, the difference is your belief in the immediate achievability of the objective.
What Are You Waiting For?
We will have more to say about goals and dreams in future articles, but the message today is this: Don't let starting a business become a dream for you.  If you want to be an entrepreneur, then the time to start is today.  Owning your own business is achievable and it can happen quickly, but it does require you to take immediate action.  The longer you wait, the more likely it is that your goal will turn into a dream that never comes true.
The following two tabs change content below.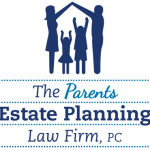 The Parents Estate Planning Law Firm, PC
At The Parents Estate Planning Law Firm, we answer your questions at your convenience; we stay in frequent communication; and we meet to discuss changes in life circumstances and in the law to ensure that your assets are protected.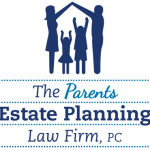 Latest posts by The Parents Estate Planning Law Firm, PC (see all)